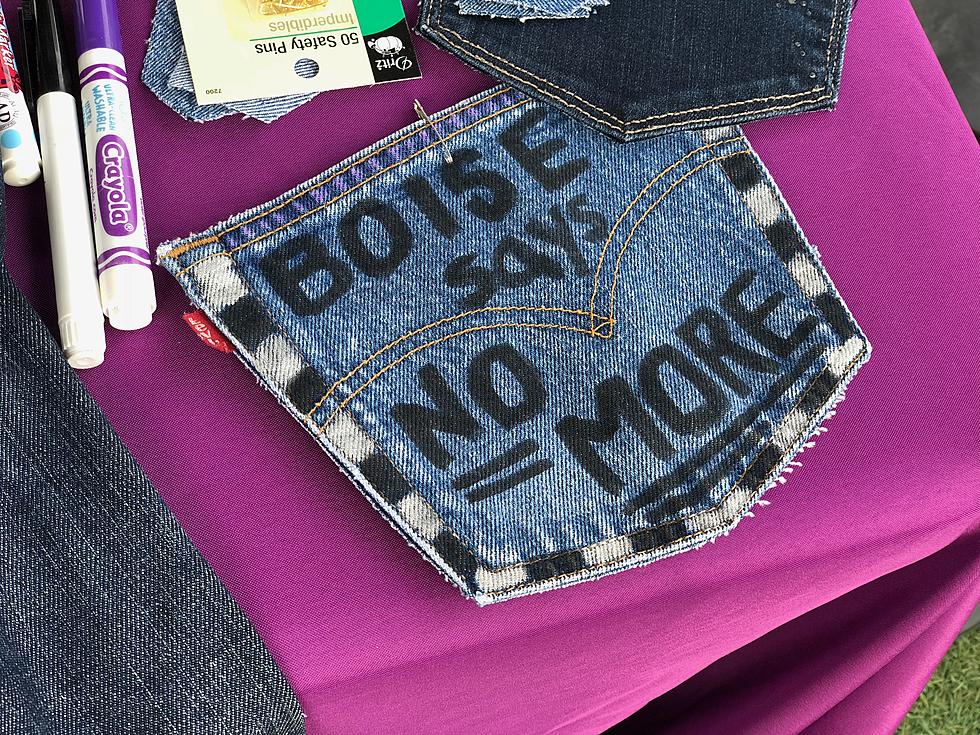 Wear Denim Wednesday to Support The Battle Against Domestic Violence
Photo by: kekeluv
I can't believe Denim Day is already here. We might see more annual events sneak up on us due to the stay-at-home orders impacting Idaho by COVID-19. All that said, domestic violence is still an epidemic that doesn't take a break.
You might have seen that domestic violence calls have actually gone up due to families situations. Think of all the stress that must be happening across the Treasure Valley. If you already live in a non-healthy environment this isn't making it any better. This is why I wanted to remind you of Denim Day.
In 1992 and 18-year-old Italian Girl was sexually assaulted by her 45-year-old male driving instructor. That man was originally convicted but later overturned by the Italian Supreme Court because the justices felt that because the victim wore tight jeans, she must have helped remove them thereby making the act consensual. This is a true store.
The next day, women of the Italian Legislature protested by wearing jeans to work. Hundreds of women would follow and cities across the United States and Los Angeles, CA would establish the first Deim Day in the US in 1999. That one tragedy has brought people together all over the globe to say it's not okay. Very powerful. The WCA is even more powerful and continues its local battle helping women.
Since most of us are quarantined right now go grab some jeans. Today is a cool day to wear them for an Instagram show of support. We post tons of silly stuff for a few likes but why not make this cause go viral. Today is a wonderful day to get the attention that you care.
We talk about the front liners, the first responders and everyone out working to save our lives during this sad pandemic. The WCA has been around since 1910 helping protect women and their children from violent situations. This team stands by Idahoans every day trying to help pick up the pieces. You might hear the name but let's thank the team because they deserve it.
I'll post a link below so you can share that information to everyone else. Take a photo today and use #kissboise #kissofkindness #denimday and #WCABoise. Be proud of that photo because what you're saying in that post with a photo is YOU stand by them. There has never been anything more powerful than one person selfishly standing up next to another person in need. Trust me if you don't know. That means the world to someone who feels like nobody cares.
See the Must-Drive Roads in Every State