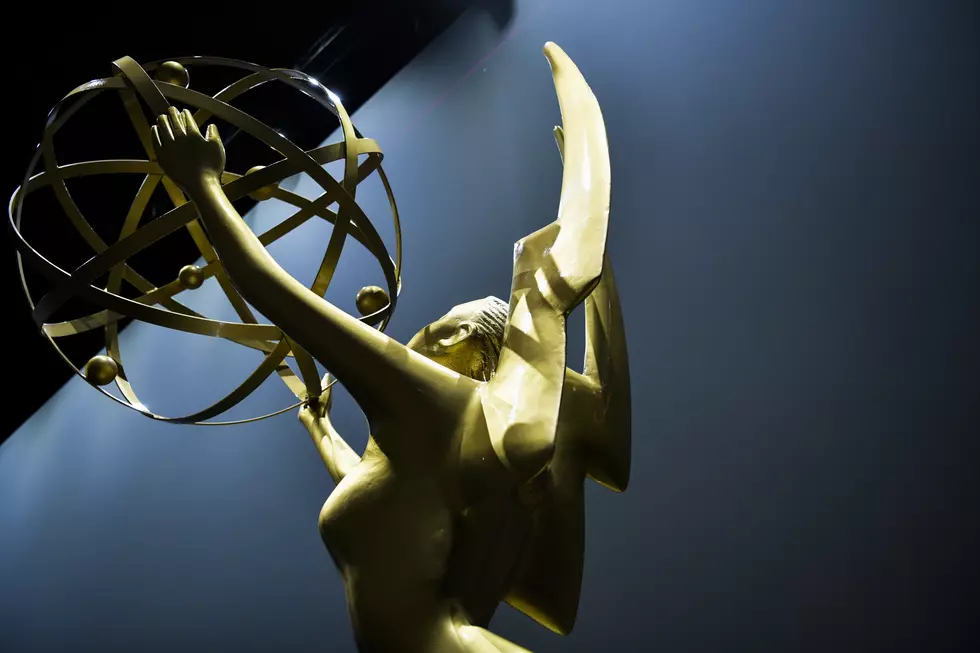 Who Was Snubbed? The Full 2022 Emmy Nominations List
Photo by Rodin Eckenroth/Getty Images
The official nominees for the 2022 Prime Time Emmy Awards were announced today. As usual, the internet is abuzz with who made the list, and who was left off of it.
"Succession" was the most-nominated program this year, earning an amazing 25 nominations, including Best Drama. "Ted Lasso" was in second with 20 noms (including Best Comedy) and "The White Lotus" was the most-recognized limited series in 2022 with 20 nominations.
As far as networks and streaming sites, HBO/HBO Max had the most this year with 140 total nominations and Netflix had 105.
The winners will be announced Monday September 12th on NBC.
Let's see who was nominated this year, then we can talk about the snubs.
2022 Emmy Nominations List
Here are 20 of the biggest categories for the 2022 Prime Time Emmy Awards. Some steep competition this year.
Pretty good list! I think there will be some tight competition this year.
Now that we've seen who was nominated, what stand-outs did you notice weren't on the list? Who were the biggest snubs this year for Emmy nominations?
According to the internet, it's a bummer that Selena Gomez wasn't nominated for Only Murders in the Building, but both of her male co-stars were. They're also saying the cast of Stranger Things not being nominated is a let down. Especially for Sadie Sink who plays Max Mayfield on the show.
Other notable snubs include 'This Is Us' along with 'Pachinko" and "Winning Time."
What did you think? I'm excited to see who ends up winning, especially in the Comedy categories.
For the full list of nominations, head here.
In the meantime, looking for local entertainment? Look no further!
Who's Ready to Laugh? 11 MORE Comedy Shows Coming to Boise in 2022
Let's be honest - we could all use some more laughter in our lives!
Restaurant in Nampa Begins Filming for Popular Food Network TV Show
Restaurants Guy Fieri Has Visited In Idaho With Diners, Drive-Ins, And Dives
Guy Fieri is no stranger to Idaho. The California native has made several stops in the Gem State. Let's check out where he's been.
5 Idaho Diners, Drive-Ins, And Dives We Love But Guy Fieri Would Hate
We love these Idaho restaurants, but for one reason or another Guy Fieri would probably hate them.
Guydaho: Six Idaho Restaurants Guy Fieri Needs To Try
Guy Fieri has been to Idaho a few times, making stops in Boise, Meridian, and Coeur d'Alene. In case you skimmed over it, you can read more about where he's visited above, along with pictures and descriptions.
Here are six places I would recommend to Guy if he were to come back to Idaho, which he totally should. He lives in Northern California, it's not that far away! Just a couple of hours.
In honor of him coming back to our beloved state, we will even temporarily change out name to: Guydaho. How could you turn that offer down?
Hot Take Tuesday: Ten Torrid Takes From The Treasure Valley
Hot Takes aren't meant to be received well. They may surprise, they may offend, and they may shock you to your core. Today, we're going to go over ten of my unpopular opinions on some of our favorite--and least favorite--things in the Treasure Valley.
If you disagree with any of these and want your voice heard, leave a comment. My favorite may not be your favorite, and I'm always open to try anything, even if it means admitting I was wrong.
Here are my ten unpopular opinions from the Treasure Valley.