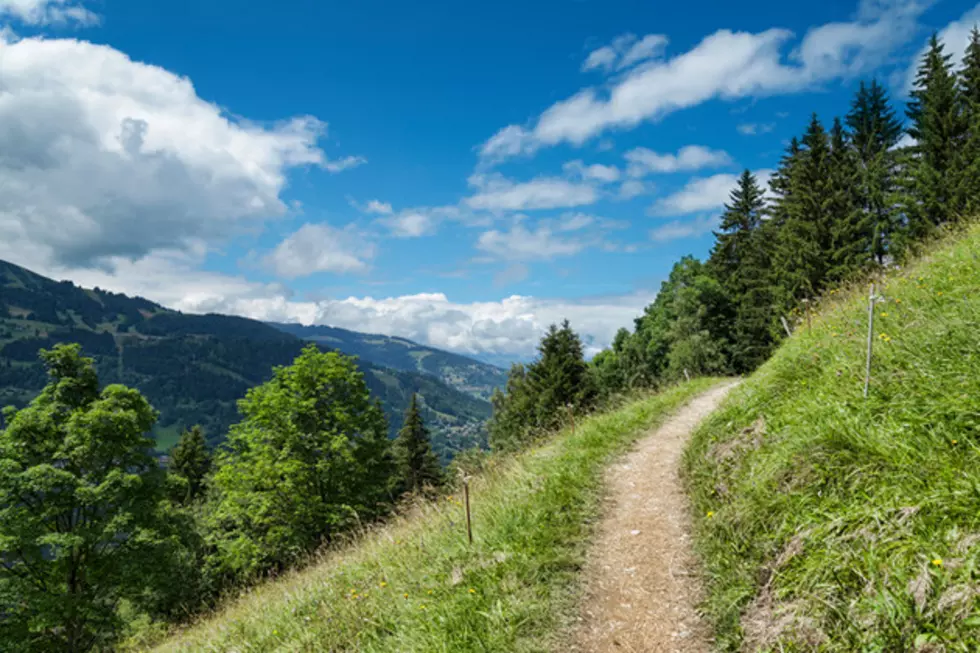 3 Fun Things To Do At Bogus Basin This Summer
ivan604/ThinkStock
This past Sunday was the official start of summer and it's safe to say that summer is coming in hot! The first week is going to have temperatures in the 90's. The second week summer will really make its presence known with a 5 day stretch of 100 degree days. If you're not able to get out of town for cooler weather what can you do? What if I you could stay local and drop the temperature 15-20 degrees while getting a major adrenaline rush or doing the complete opposite and relaxin while enjoying some amazing views?
I have two words for you... Bogus Basin. The elevation creates much cooler temperatures and the terrain makes for great mountain biking or hiking plus the views are pretty amazing. Whether you're in search of some downtime or if you're looking to get down... here are 3 fun things you can do at Bogus Basin this summer.
1. The Gravity Park, allows you to take the chairlifts up the mountain along with your bike so that your "downhill-only biking experience" is adrenaline filled without the struggle of pedaling all the way up. The 30 different trails will keep you coming back for more.
If you're on the other side of the spectrum and want to do something little more zen Bogus has just the thing for you... According to their site Yoga is Back.
2. "Yoga on the Mountain is BACK! 100% FREE yoga at 6,100'. Our first class of the summer is this Saturday, 6/19! Tag your friends and we will see you on the lawn this Saturday at 10:30 am"
If you're not in to Yoga or mountain biking but you enjoy beautiful scenery and shopping the third option has your name written all over it.
3. According to
Bogusbasin.org
"Later on in the summer, Bogus will host a new Market on the Mountain, in partnership with Global Gardens."
Bogus has more than 70 events planned including a free concert series this summer, so whether you're looking to rip up the mountain or just beat the heat, Bogus is a great choice this summer and is now open 7 days a week.
LOOK: Here Are 30 Foods That Are Poisonous to Dogs
To prepare yourself for a potential incident, always keep your vet's phone number handy, along with an after-hours clinic you can call in an emergency. The ASPCA Animal Poison Control Center also has a hotline you can call at (888) 426-4435 for advice.
Even with all of these resources, however, the best cure for food poisoning is preventing it in the first place. To give you an idea of what human foods can be dangerous, Stacker has put together a slideshow of 30 common foods to avoid. Take a look to see if there are any that surprise you.
LOOK: 30 fascinating facts about sleep in the animal kingdom