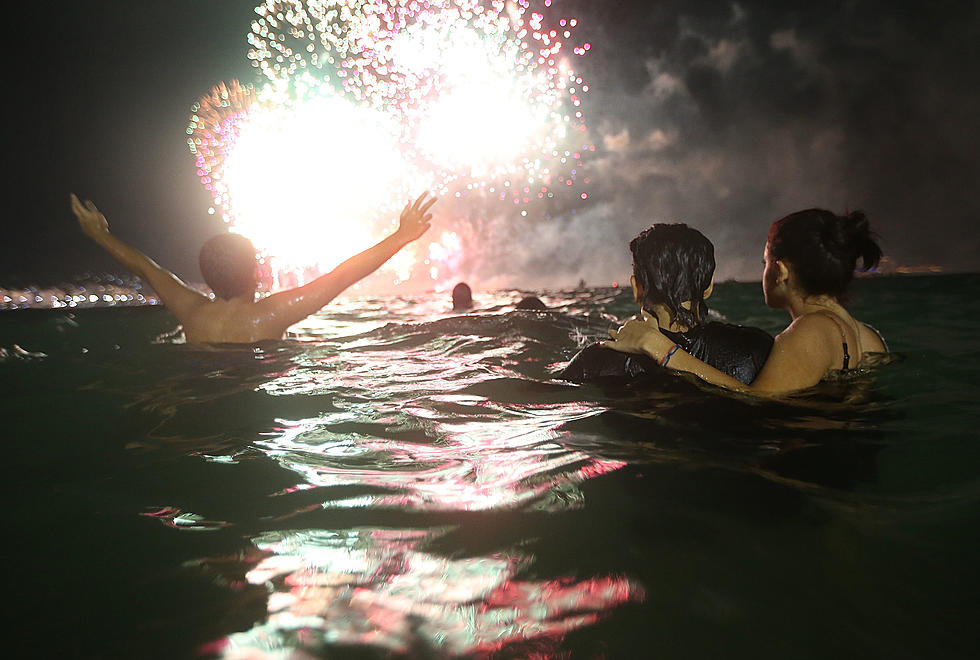 Best Places to Watch Fireworks in Idaho for the 4th of July
Getty Images
The fourth of July can be a last-minute decision that you make just a couple of days before the firework display fills the night sky. The Ann Morrison Park fireworks have moved but that's not your only option.
1

The annual fireworks show at Ann Morrison park has been relocated for this year. The flooding levels may have gone down at the Boise River but the grass area of the park is soggy and not a fun place to set up camp all day long with the family as you get ready for the fireworks.

Expo Idaho is the new place to go for those of us who plan to see the firework display at Ann Morrison every 4th of July.

The gates open at 6:00 p.m. on Tuesday, July 4 and the show is scheduled to start at 10:15 p.m.

Some guidelines for the night:

No personal fireworks or sparklers are allowed
Consider bringing the following items: water, sunscreen, bug spray, flashlight and a blanket or chair to sit on
No pets allowed
No coolers or backpacks
To help ensure a safe event, handbags will be searched
No re-entry allowed
Tailgating will not be permitted
Smoking is prohibited, except in designated areas

Beer, wine and food is available for purchase from vendors who will be on site for the Independence Day celebration.

2

Storey Park

Meridian Independence Day Festival

Meridian Parks and Rec is hosting a big 4th of July celebration at Storey Park with activities and fun throughout the afternoon into the evening followed by a big firework display.

The free event is free and starts at 3:00 p.m. with bounce houses and inflatable obstacle courses. Food trucks will be on site for your dinner plans and fireworks begin shortly after dusk (around 10:15 p.m.).

3

Payette Lake in McCall

McCall's 10 Days of the Fourth of July

The Independence Day celebration starts on the 30th of June and goes until July 9th. The early celebration includes a sandcastle competition, BBQs, craft fairs, street dances, car shows and a big firework show on Payette Lake.

Cruises on Payette lake are an option if you want to see the show even more closely.

4

Snake River Landing in Idaho Falls

Melaleuca Freedom Celebration

The fireworks display in Idaho Falls is known as the largest one in the state. It has been 25 years and they challenge anyone in the west to beat the size of their firework display. Because of the 25th celebration, it's getting bigger!

The fireworks will fill the night sky for 31 minutes all choreographed to music.

Before you see the fireworks, you can fill your day with the Riverfest event where you can shop, play games and meet new people.

5

College of Southern Idaho in Twin Falls

City of Twin Falls Independence Day Celebration

The City of Twin Falls partners with Chobani to put on a firework show that lasts for abut 30 minutes entertaining families of all ages. The event is free and there are plenty of places to sit and be a spectator.

The College of Southern Idaho campus is where you can lay out your blankets and picnic items and enjoy the day.

6

Coeur d'Alene Resort Lakefront

Coeur d'Alene Resort Fourth of July Celebration

Just head into Coeur d'Alene and that's where the party is. Visit the beaches and stay all day if you'd like as one of the largest firework displays fills the sky.

There's a parade that heads down Sherman Avenue where you show your pride in America. The City Park will be the site of a pie eating contest, games, music and fun.