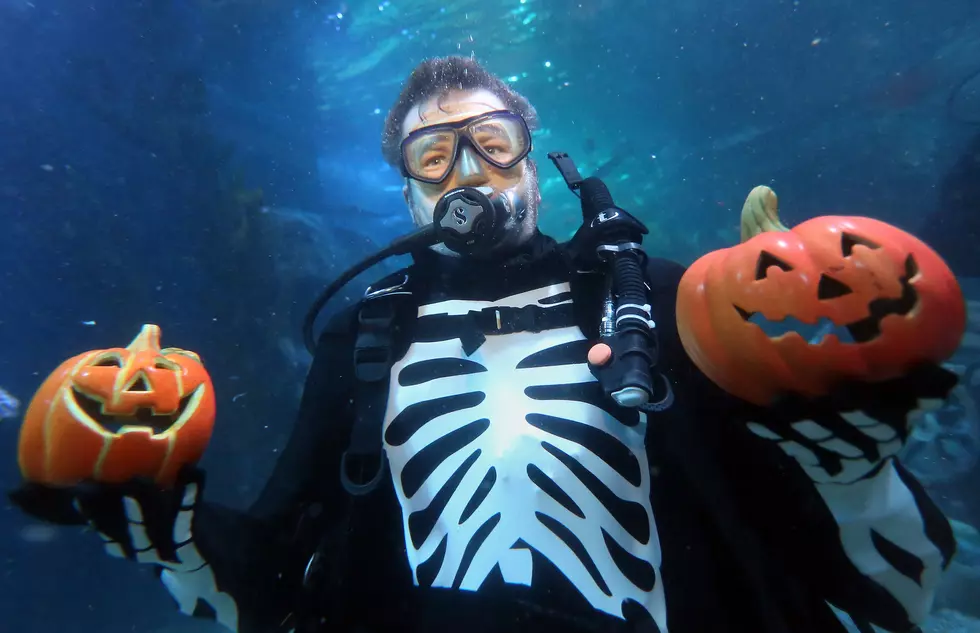 Boise Aquarium Hosts Halloween Annual Trick or Treat Under Sea
Getty Images
Trick or Treat doesn't always have to be in your neighborhood. What if you live in a lame area where nobody likes this spooky time of the year? What are the chances you just don't trust your neighbors?
The Boise Aquarium wants to give you something different as they hold their annual Trick or Treat event with plenty of candy and games for the kids 🎃To all the transplants just moving to Boise there is no shortage of events, especially on holiday-themed days.
Welcome to Boise! Have you visited the Boise Aquarium? I'll admit I've been living in Idaho since 2007 and only visited once with our son. It's time for me to bring him back as he understands a lot more about fish. I promise our pediatrician has a fish tank with replica fish from Finding Nemo.
Join your friends from the Boise Aquarium for a not so scary afternoon with the kiddos for Trick or Treat by the Sea. There will be candy and crafts for the kids including some creepy-crawly animals for them to discover.
Free admission for kids in costume
Aquarium members are free
Normal admission prices all day.