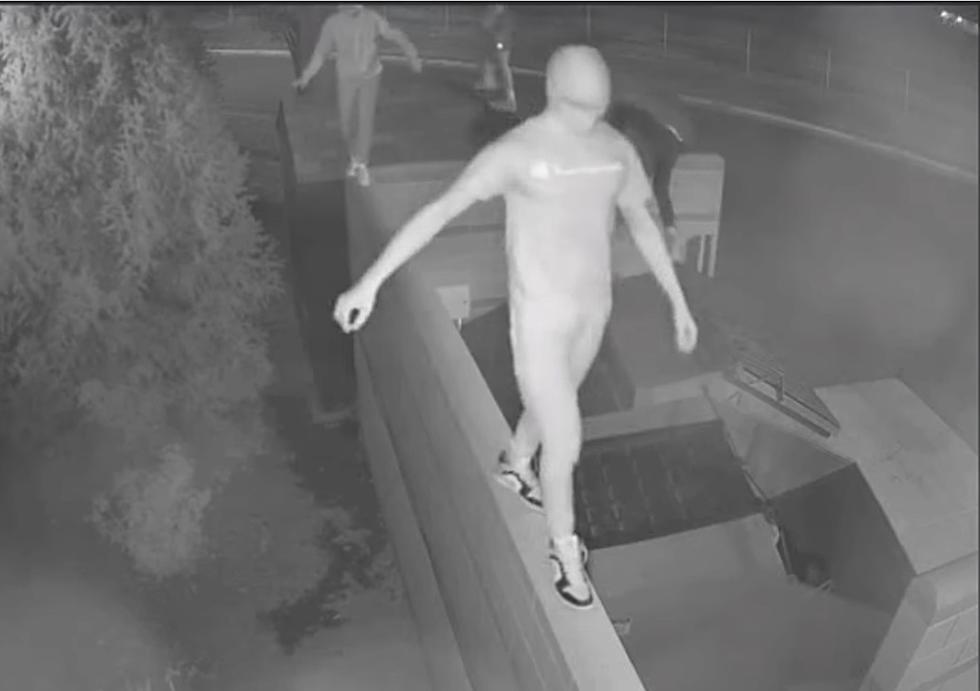 Caldwell Police Seek Help Identifying These Wall-Scaling Suspects
Credit: Caldwell Police Department
Crime in the Treasure Valley just doesn't happen too often. When it does, it's a shame, and most often, the community will come together to help ensure it is solved. Recently, it has felt like a lot of property crime has been going on. Luckily for law enforcement, there seem to be cameras EVERYWHERE and people just can't remember that it's the year 2023.
Caldwell Police now have their hands on some footage that is a little random--but that they hope the public can help them with.
Do you know any of the folks in these images?
Can You Recognize These Caldwell Individuals?
Police are hoping you have some information on this truck or the folks that were driving it
Gallery Credit: Credit: Mateo, 103.5 KISS FM
Police are hoping that you can help them track down and speak with these people! 
As stated on the Caldwell Police Department Facebook Page:
Attention Caldwell Crime Fighters! Do you recognize this vehicle or these people? This truck was caught on camera in front of Desert Springs Elementary at 7:00 p.m. on November 10. They immediately run behind the school to access the roof and enter the school. If you have any information, please email Centralfile@cityofcaldwell.org
Who on earth is scaling walls and dropping down into elementary schools!? Did they need to steal some crayons or a kickball?
We're just as confused about all of this as you might be-- but at the end of the day, we hope that authorities are able to find who they're looking for.
Did you know that the City of Boise has a list of unsolved crimes online? 
These 20 Crimes Are Still Unsolved in Boise
Can you identify anyone in these photos or surveillance videos? The Boise Police Department is hoping that you can give them a tip leading to more information! Who would have thought that the City of Boise would have so many unsolved crimes!
Gallery Credit: Credit: Mateo, 103.5 KISS FM
LOOK: These 19 People Are Boise's Most Wanted
Yes, even here in the Treasure Valley where crime isn't so rampant, there is a most wanted list. According to the Southwest Idaho Crime Stoppers, these are the most wanted of them all. So many of these mugshots are from Ada and Canyon Counties. Do you recognize anyone?
Gallery Credit: Credit: Mateo, 103.5 KISS FM
Idaho's Most Wanted
When it comes to the most wanted criminals in Idaho, the list according to the Idaho Department Corrections is short. There are a total of nine individuals who made the "Most Wanted" list. Do you recognize any of these fugitives? Some have only been on the run for a few months. Take a good look at the photos below and let your local authorities know if you have absolutely any information.
Gallery Credit: Credit: Mateo, 103.5 KISS FM