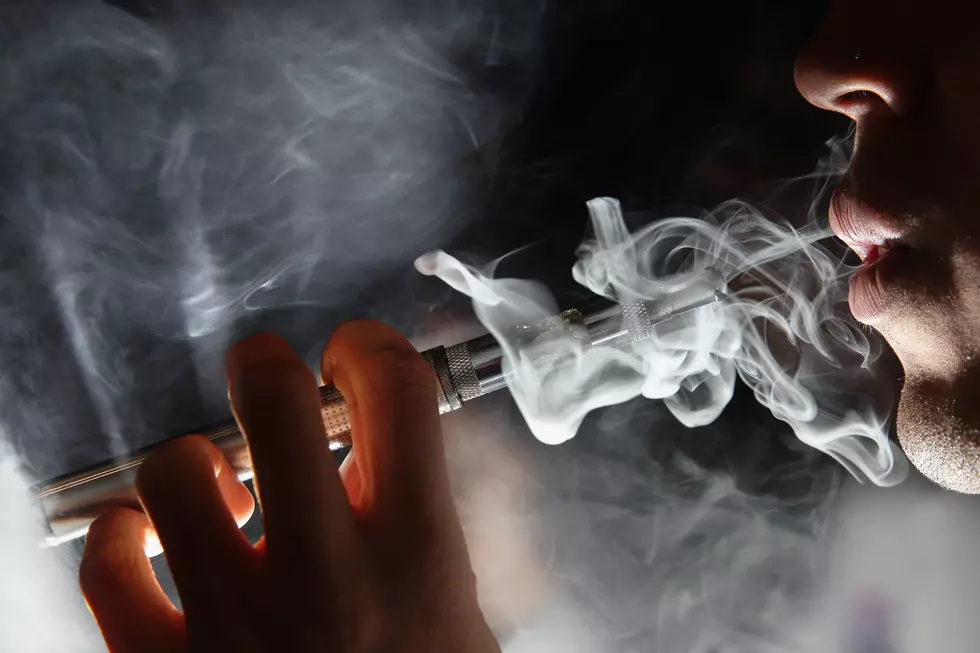 CEO of Juul Advises Against Vaping
Getty Images
Whew. Imagine a world where people are becoming rich on selling you the very things they don't want their loved ones using. Are we shocked? I'm not.
Amid mounting lawsuits and health concerns, the CEO of Juul said Thursday that people shouldn't use his company's e-cigarettes if they aren't already cigarette smokers.
"Don't vape. Don't use Juul," Kevin Burns told CBS This Morning. "Don't start using nicotine if you don't have a preexisting relationship with nicotine. Don't use the product. You're not our target consumer."
He stressed that minors should especially avoid vaping.
"As a parent of a 16-year-old, 19-year-old, I don't want my kids using the product," he added. "It's not intended for them."
However, Burns refused to comment on recent studies suggesting that e-cigarettes may be just as or even more unhealthy than traditional cigarettes. "Let's just say cigarettes are known to be the #1 source of preventable death in the world and are at the far end extreme of that---the continuum of risk," Burns said.
He also announced that Juul plans to implement an ID verification system prohibiting e-cigarette vendors from selling Juul products to underage consumers.
I have a few friends who vape/juul who have never smoked in their lives, and I'm always shocked when I find that out or see it.
As an individual who grew up with both parents smoking IN the home (but have both since quit), I've never smoked a single thing in my life. I have always been turned off from it.
My Grandpa, who was a lifelong smoker, just died weeks after being diagnosed with stage 4 lung cancer. I think one of the most painful parts in that, is that it was likely caused by his choice to smoke cigarettes.
We all know or should know the risks of smoking. But with new studies coming out about the risks of vapes and juuls, which I think were initially viewed as safe, it's something to consider if you're a vaper.