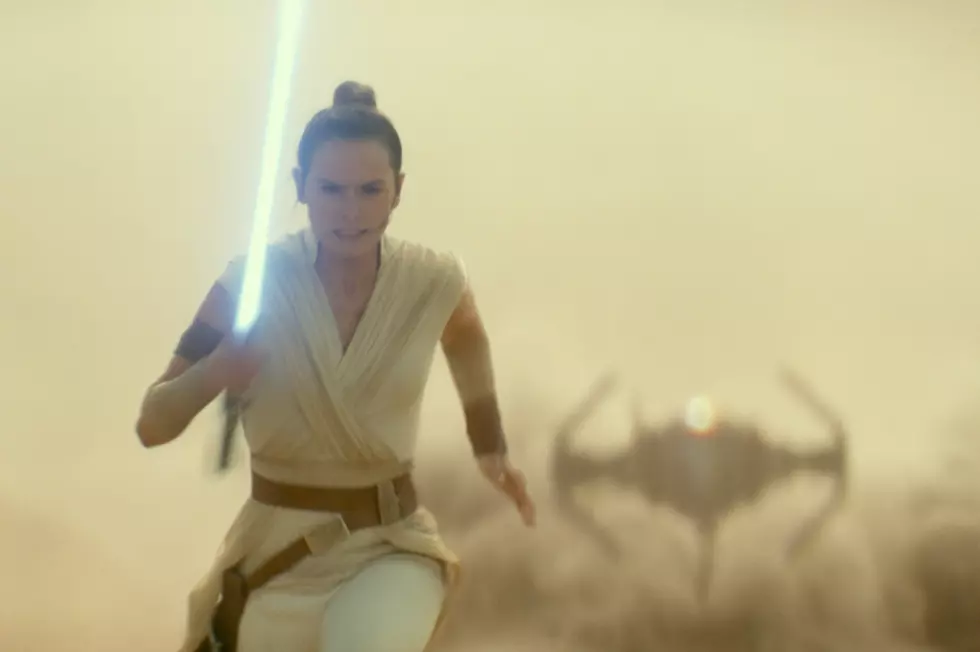 Final Star WarsTrailer: Rey & Kylo Ren Face Off/Join Forces
Lucasfilm Ltd.
Where my Star Wars fans at!? A lot of people are surprised when they find out I'm a fan of Star Wars. Probably because I don't really watch any movies. I grew up watching it with my Dad and older sis. We saw all of episodes 1-3 in theaters together when they came out after growing up watching the original trilogy. And now.. the final piece is here.
The new and final trailer for Star Wars: The Rise of Skywalker was released on Monday night, sparking speculation among fans.
The trailer features epic battles across several planets, as well as a lightsaber showdown between Rey, played by Daisy Ridley, and Kylo Ren, played by Adam Driver. A face-off between Jedi and dark forces, the rivals' relationship is further complicated by the characters' connection -- and that they appear to join forces in this trailer, striking down a large black object together.
According to People, the film will finally complete the saga of Star Wars films that began in 1977. Though the movie won't be out until December 20, tickets went on sale on Monday and has already broken records for most sales in the first hour on Atom Tickets.
I'll be seeing the final piece, episode IX of Star Wars in Pittsburgh with my Dad and older sister when I go to visit for Christmas.. cannot wait! I may get emotional. I am ready for The Rise of Skywalker!