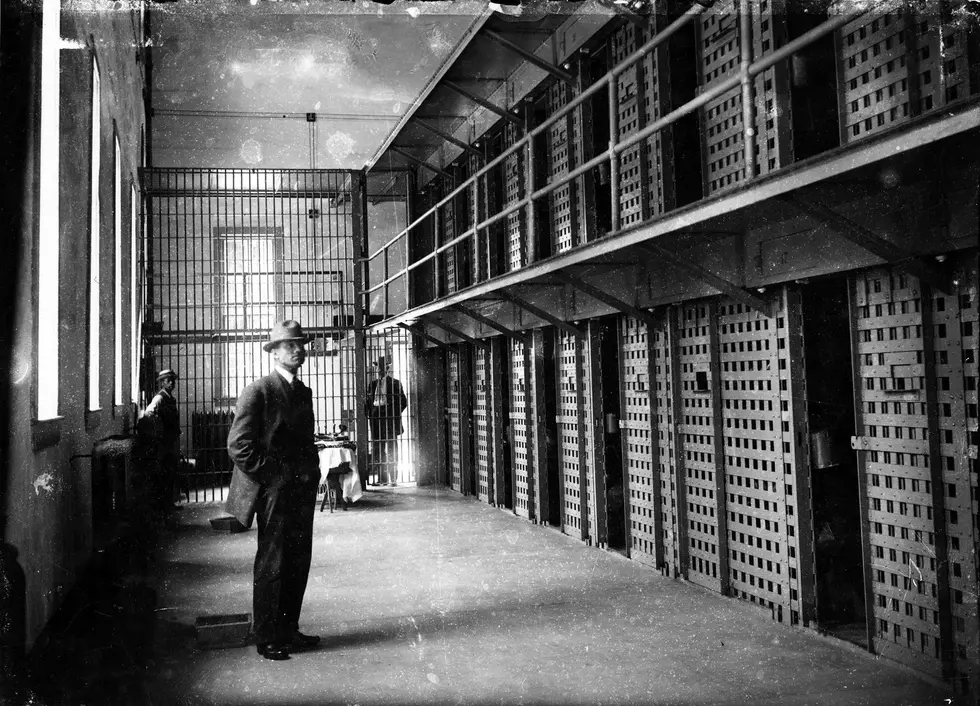 The Old Idaho Penitentiary is Hosting an Experience Like No Other
Facebook/Old Idaho Penitentiary
The Old Idaho Penitentiary is a historic landmark in downtown Boise that is unlike any other.
For 101 years, it was a prison that incarcerated thousands of inmates, and around 130 of them died during that time for some cause or another.
It is said to be one of the most haunted buildings in all of Idaho.
In fact, it has been featured in numerous television shows over the years, including "Ghost Adventures," and it is always a popular place for ghost tours on Halloween night.
So, what event are they holding?
On Saturday, August 20, an extremely intriguing art exhibit is going to be held at the Old Idaho Penitentiary called "32 Cells Art Show: A Sense of Place."
Inspired by the historic prison, local artists feature true stories of those that were incarcerated during the 101 years that the Old Pen was operating. 
Their artwork will be hanging on the prison cell doors for visitors to view, and each piece is available for purchase. 
However, due to the subject matter and graphic nature of the photos, it is recommended that children under 13 years of age should probably be left at home. 
More details...
There will be alcoholic beverages for purchase by Jo's Traveling Bar, as well as food trucks and other vendors. 
It lasts between 6:00pm and 10:00pm, although the last admission is at 9:15pm.
So head down to one of Boise's most historic buildings, for an experience truly unlike any other.
"This is one of the most intriguing art exhibits you can ever attend. Go see how visual artists depict the stories of inmates at the Historic Idaho State Penitentiary. It was always a ton of fun to participate in this exhibit." - Local Boise artist, Jessica Tookey
This Common Idaho Job is One of the Most Dangerous in the World
This is a bit alarming: these jobs are significantly more hazardous than most occupations.
Adults Drown Every Year in Idaho's 5 Most Dangerous Waters
Stay away! These bodies of water in the Treasure Valley are the most dangerous.
The Top 10 Most Dangerous Cities in Idaho May Shock You
Idaho seems like a safe place to live... but these cities are significantly more dangerous.
The 10 Most Dangerous Sports, for Adrenaline Junkies in Idaho
These sports are extremely common in Idaho, but you may be surprised just how dangerous they truly are!