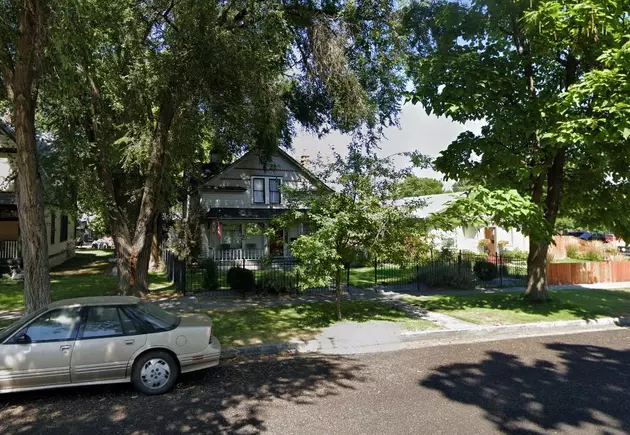 Is This Nampa Home The Most Haunted in the City?
Credit: Google Maps
Here in the Treasure Valley, we aren't used to seeing much serious crime. Historically, however, some homes and buildings are known for being haunted because of events that occurred inside of them. 
The 15 Most Haunted Places In The Treasure Valley
The Boise area is full of ghosts! These are the 15 places that you are most likely going to have a run-in with the paranormal.
The year was 2003 and in Nampa, Idaho, major crimes were few and far between. Having grown up in Nampa myself, I always felt safe in town.
Even as a kid, I could ride my bike all over town to visit friends and family--safety was never a concern. One crime, however, put Nampa, Idaho all over national news--from nightly news to shows like Dateline, little Nampa, Idaho was there because of one gruesome murder.
It happened in 2003 and came out of absolutely nowhere. Bob and Idella Young, an elderly Nampa couple who was known for their work in real estate, were tied up, stabbed, tortured, and left to die. All of this happened on Christmas Day.
For years, Nampa Police searched for a suspect in a case that seemed to be totally random. Finally, in 2008, a traffic stop led to the arrest of Pete Roberts who is now serving two life sentences for first degree murder.
Roberts was a former tenant of the Young's and said in a courtroom that he "lost control' of his mind.
I remember as a kid being terrified of this murder back in 2003--wondering if this crime was targeted or a serial killer on the loose in a town I called home.
Now, the house sits quietly on 11th Avenue South, just behind the old Nampa Albertsons. Every time I drive past, I am a little creeped out.
Have you heard of the stories from this crime and do you think that this Nampa home is the most haunted in town?
LOOK: These 19 People Are Boise's Most Wanted
Yes, even here in the Treasure Valley where crime isn't so rampant, there is a most wanted list. According to the Southwest Idaho Crime Stoppers, these are the most wanted of them all. So many of these mugshots are from Ada and Canyon Counties. Do you recognize anyone?
These 20 Crimes Are Still Unsolved in Boise
Can you identify anyone in these photos or surveillance videos? The Boise Police Department is hoping that you can give them a tip leading to more information! Who would have thought that the City of Boise would have so many unsolved crimes!