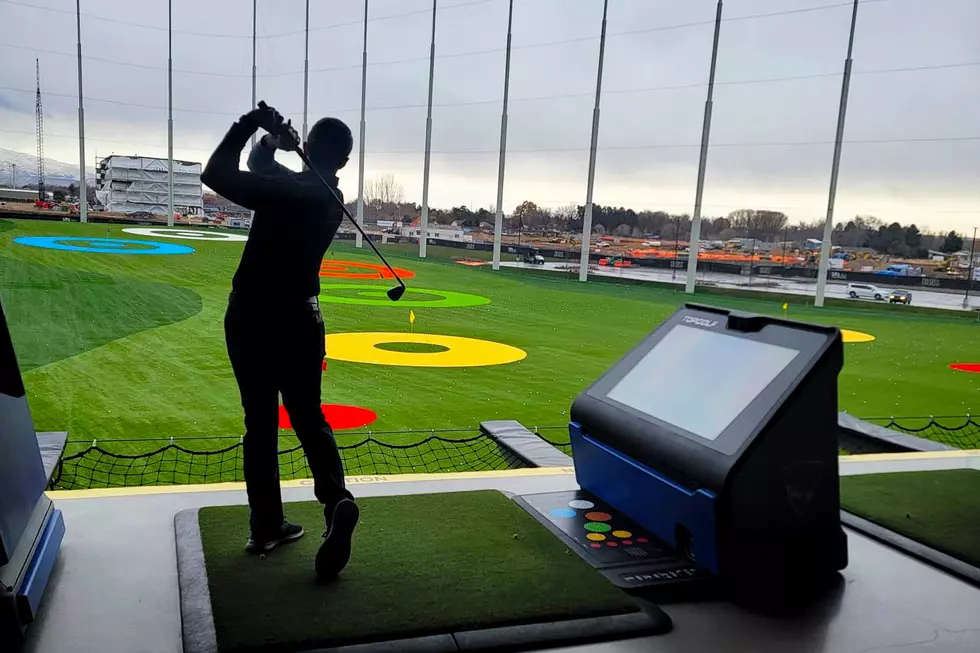 Locals Experience TOPGOLF Boise for the First Time [PHOTOS]
Linda K. | Kuna Smiles
Photos of TOPGOLF Boise provided by the Kuna Smiles team. Have you checked out the new TOPGOLF in Boise yet? Well, technically in Meridian, as they just opened their first ever Idaho location on November 28th at 1050 S Silverstone Way in Meridian, Idaho.
So... it's only been one week! I'm assuming their first week was a total hit, as locals flooded through the doors, entered the hitting bays, and had a ton of fun welcoming TOPGOLF to the area.
And that's even with the bad weather like it was last week. Wind. Rain. Snow. It didn't stop Idaho locals from checking out the new TOPGOLF. Keep scrolling for awesome pictures of the new TOPGOLF in Meridian 👇
Their website says...
"Welcome to Topgolf Boise, the premier entertainment destination in Meridian, ID. Enjoy our climate-controlled hitting bays for year-round comfort with HDTVs in every bay and throughout our sports bar and restaurant. Using our complimentary clubs or your own, take aim at the giant outfield targets and our high-tech balls will score themselves."
The photos below highlight many of those things — the climate-controlled hitting bays and large TVs etc.
What I'm hearing back from people who have been to check out this new TOPGOLF, is that it's a really great entertainment option for anyone. ANYONE. You don't have to be a golfer, or even enjoy golfing. There's mini golf, a large sports bar with massive screens and lots of seating, and lots of food and drink options. The perfect vibe for just hanging out, socializing, and having fun.
Keep scrolling for awesome pictures of the new TOPGOLF in Meridian 👇
Locals Experience TOPGOLF Boise for the First Time
Gallery Credit: Parker Kane
TopGolf Construction Photos and Update for Boise's Latest Entertainment Space
Topgolf has an impressive sports bar, TVs inside and outside, and fantastic food and drinks. Outside they combine a golf driving range with targets to make it a fun interactive and challenging game for all. The massive construction project has been developing in Meridian, just off of Eagle road along 84.
Gallery Credit: Nikki West
3 of the World's Most Beautiful Golf Courses Are in Idaho
Gallery Credit: Ryan Valenzuela
10 Cant Miss Things to Do and See in Meridian Idaho
Meridian has won many awards over over the past decade or so as being one of the best places in the country to live and to raise a family. Meridian is indeed a fantastic city boarding Boise with lots to do. Scroll to check out 10 great things to do, see, experience and check out in Meridian.
Gallery Credit: Nikki West