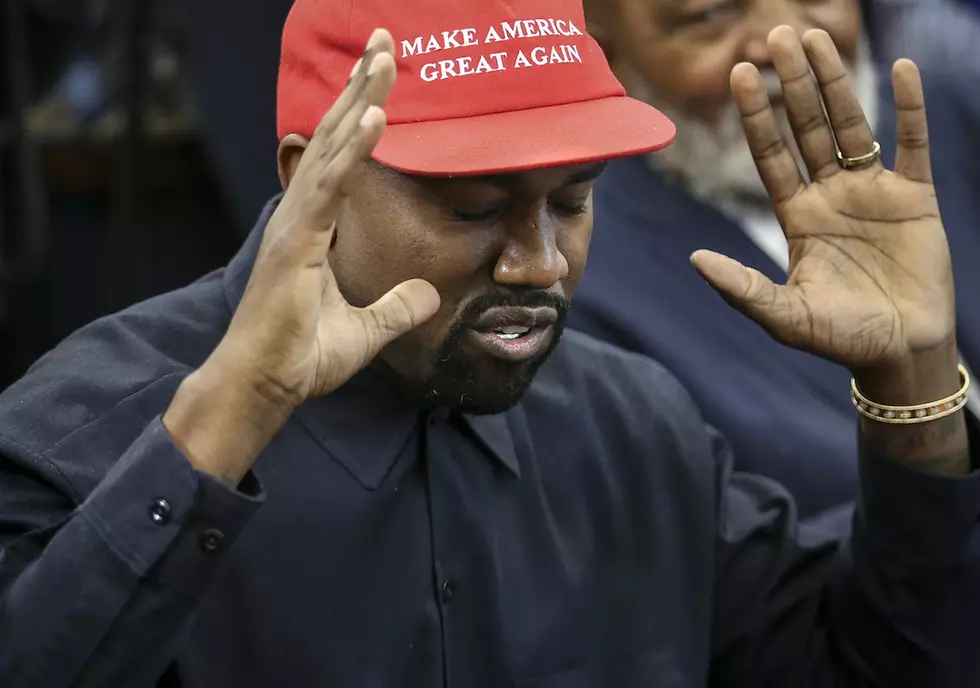 Kanye To Be Taken Off Of Idaho's Presidential Ballot?
Oliver Contreras, Getty Images
In late August I remember reading that Rapper Kanye West qualified to be on Idaho's presidential ballot by submitting petitions with 1,000 valid signatures of Idaho voters. I thought to myself, well we've had actors, businessmen and activist lead our country, I guess an artist is not totally out of the question. Apparently I spoke too soon because according to ktvb "as of Wednesday, attorneys representing Idaho voters formally requested Idaho Secretary of State Lawerence Denney to declare West ineligible for the Idaho ballot, because under Idaho law, he's not actually an independent – he's registered to vote in Wyoming as a Republican."
The Idaho Press reports  this is not the first occurrence for the famed rapper and producer and he was recently barred from the presidential ballot for the same reason by an Arizona court.
So what happens next? Is Kanye's dream up in smoke like most of Idaho's mountains? Denney told ktvb that he's "not sure if there's still time to remove him. We certified that and sent out the sample ballots, and the printing could be taking place as we speak." he continued, "If we have not printed anything, we may reverse that decision because we have reason to, But maybe as a practical matter, we can't."
The real question is... What happens if it's too late to remove Kanye and he wins?   Denney told ktvb, "Well, if he were to win, it would be invalid. But I don't suspect that that would be the case, even in Idaho."
Stranger things have happened so I guess we will have to sit back and watch this play out. #KanyeForPresident...hahahaha
Celebs Share Their Personal Paranormal Stories