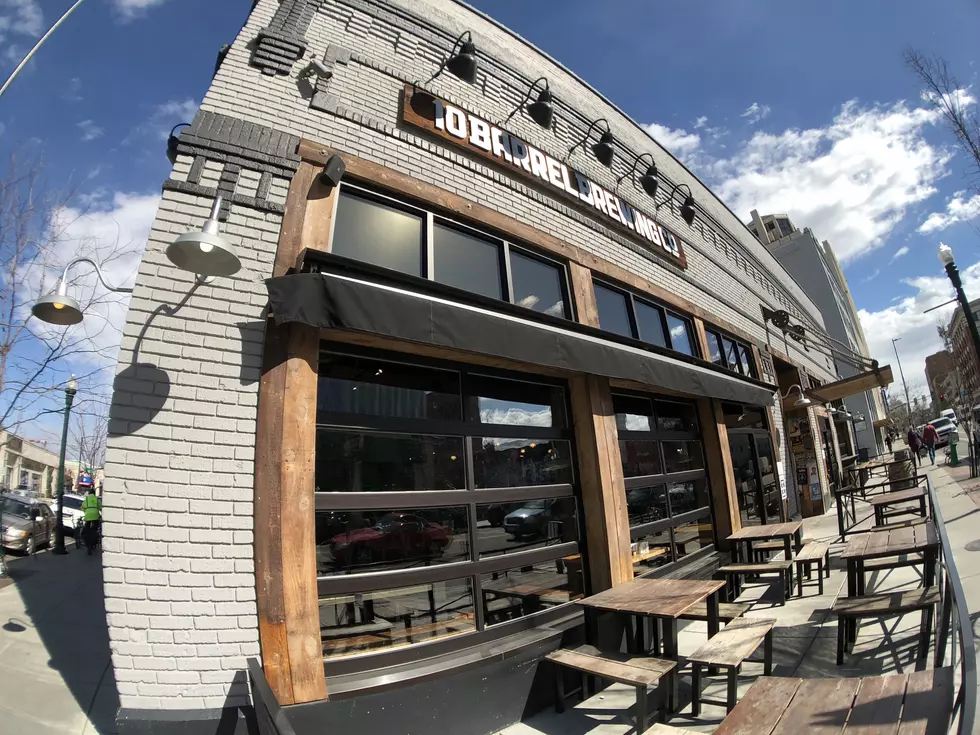 Pray for Snow This Weekend at 10 Barrel Brewing with Flobots
Photo by: Kekeluv
Are we ready for snow yet ❄️I'm looking at the forecast and we might need to really come together for one day to, PRAY 🙏
Pray for Snow is headed back to 10 Barrel Brewing Company for one crazy night that includes live performances by Flowbots.
It's time to pray for snow because things look kind of bare right now as we head into November. 10 Barrel Brewing Company and Bogus Basin Mountain Recreation Area are ready to celebrate the coming of another Winter in the Treasure Valley with lots of beer 🍺Looks like temperatures for this outdoor event will get close to 70 degrees later Saturday.
Join 10 Barrel Brewing Company in the El Koran Shrine Parking Lot - 1118 West Idaho Street this Saturday as they take snow to anotha leva! You can pray for snow featuring:
Ben Ferguson
Curtis Ciszek
Eric Jackson
Lucas Wachs
Here's a long list of activities that I grabbed from the event page. Keke and Kat (First Kiss in the Morning) are giving away a few $50 dollar gift cards to drink on. Peep out the list below and click on the LINK to win!
Activities:
- Ski/Board Waxing Station sponsored by McU Sports!
McU Sports is waxing 75 skis and boards FREE! That's right, Get your Skis or Board Hot Waxed at the McU Sports waxing station For FREE!! How: Be one of the first 75 people to check in your skis or board at the event and McU's will have them ready for you by the end. If you're not one of the first 75, DON'T worry. McU's will take your skis or board to their shop and you can pick up them at a later date. Come on out and GET WAXED at the 10 Barrel Pray for Snow!
- Jerry of the Fest – Show us your best Jerry costume to compete for a custom LibTec snowboard or pair of skis – We're looking for your best gaper gaps, ski-jeans, and awkward go pro mounts. Winner gets a new whip and eternal glory.
- Halloween Costume Contest – wear your Halloween costume for the chance to win some amazing prizes!
- Giveaways Galore! Swing by for the chance to win prizes from Bogus Basin, Libtec, Thule, Kryptonite, Smith, Dakine, Flawless Threads, Yeti, 686, Danner, Drinktanks, Pit Viper, McUs, and so much more!