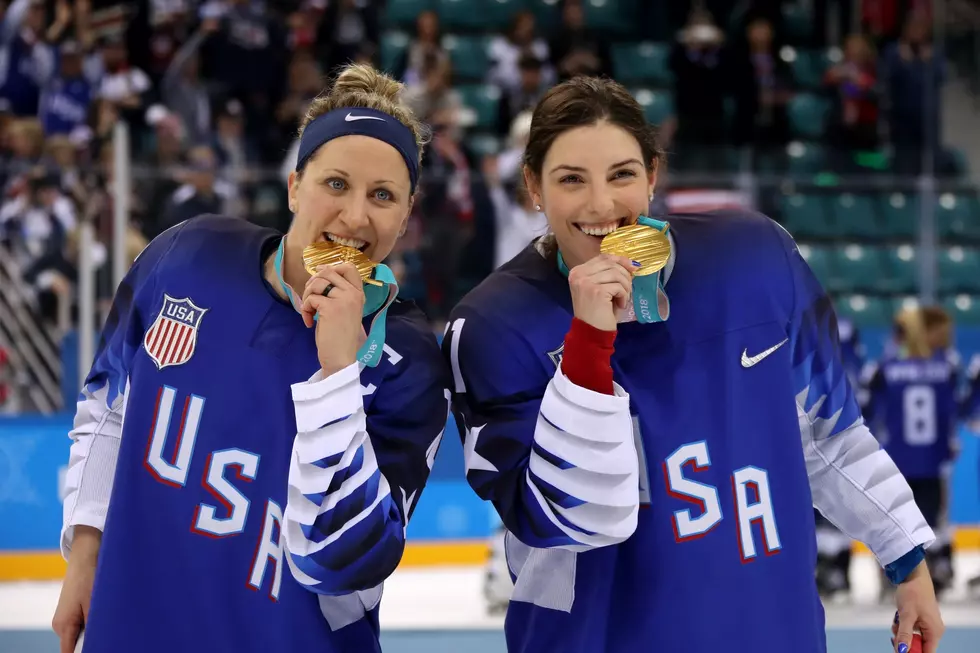 Sun Valley's Knight and Team USA Win Gold
Bruce Bennett, Getty Images
"I know you're sleeping, but they did it! The United States just won the gold medal!" 
I had two meetings after work yesterday and the general consensus from everyone who saw me was that I looked like I was dead tired. My sweet friends were really concerned about me, but the truth is I look like the walking dead because I keep staying up late to watch the Olympics. After the first period of the United States vs Canada women's gold medal hockey game that I really needed some sleep and couldn't stay up for the end of the game. My night owl fiance? Totally different story.
He ran through the bedroom door just after midnight screaming to wake me up and let me know that the gold medal drought for Team USA was finally over.  The victory didn't come without some excitement! Like the 2014 game in Sochi, the score was tied at the end of regulation hockey which meant the ladies were heading into a 20 minute overtime period.  The rules say the first team to score a point in that overtime period wins the game.  If no one scores, the game moves into a sudden death shootout.
And that's exactly what happened! The teams went through six shooters. (When my fiance told me that, I said "who do they think they are, the Steelheads? The team was responsible for the longest game in ECHL history in 2014.  Because it was a playoff game, there was no shootout...just four overtime periods that sent the game into the wee hours of the morning.)
On the United States side, Jocelyne Lamoureux-Davidson made her shot to put the team up 3-2.  If Canada's Meghan Agosta had made her shot, the game would've gone into a seventh shootout round. Goalie Maddie Rooney blocked that goal, clinching the gold for Team USA!
Sun Valley's Hilary Knight was a crucial part of the game, netting one of the team's two goals in regulation. Shortly after the game, she posted a tweet thanking everyone watching at home in Idaho for their support on the team's Olympic journey.
Team Idaho's not quite done yet.  Boise State alum Nick Cunningham and U of I alum Sam Michener are still competing in the 4-man bobsled.  They're currently going through training runs.  The actual medal competition begins Friday at 5:30 p.m. MT.