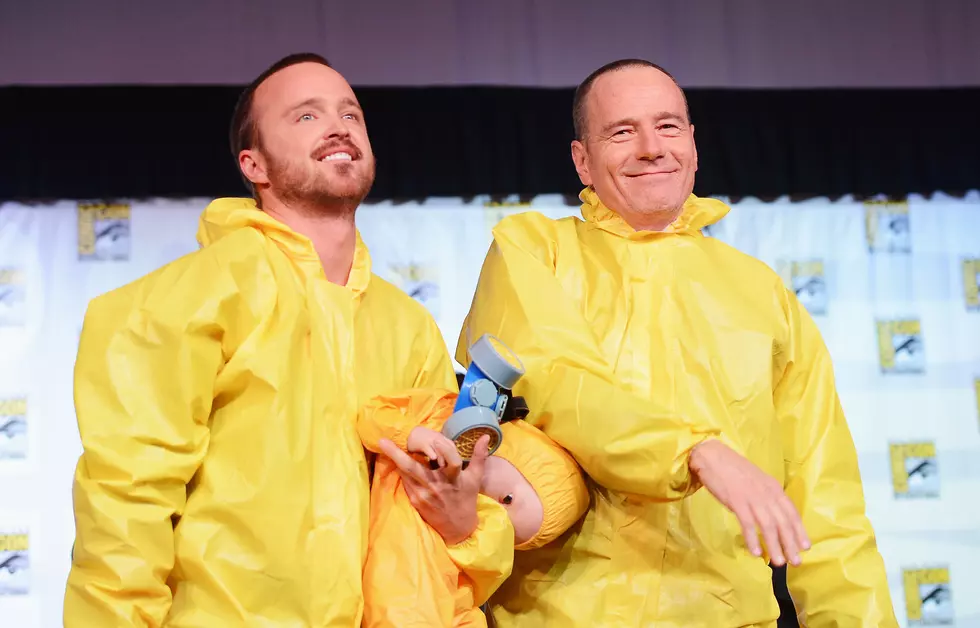 The 'Breaking Bad' Movie Is Real [Video]
Getty Images
Just yesterday I wrote about a Boise born and raised Olympian making a name for himself by breaking a world record. Bishop Kelly graduate and long distance runner, Nick Symmonds, is consistently putting Boise on the map. Another Treasure Valley star is doing the same-- this time, I feel like he's nearly breaking the internet.
Jesse Pinkman, I mean... Aaron Paul who PLAYS Jesse Pinkman in the popular Netflix series, Breaking Bad, is about to be in an all-new, soon to be released Netflix original movie called "El Camino" and yes-- it's the very Breaking Bad movie that rumors have been swirling around about for months.
It took me YEARS to finally check out Breaking Bad on Netflix. In fact, it was just in the last year (before the movie rumors) that I watched it, got unhealthily hooked, and then mourned when the series was over and I had nothing else to watch.
The official release date for the Netflix Original is on October 11th and that date can't come soon enough. As I am writing this, the trailer has only been available on Twitter for about 20 hours and it already has 10 million views. I would say people are all in...
Reactions are all over the map. Many are excited. Many feel that Breaking Bad (the series) ended so perfectly, they're taking a huge risk by adding anything to it. What do you think? Check out the trailer for yourself, below!