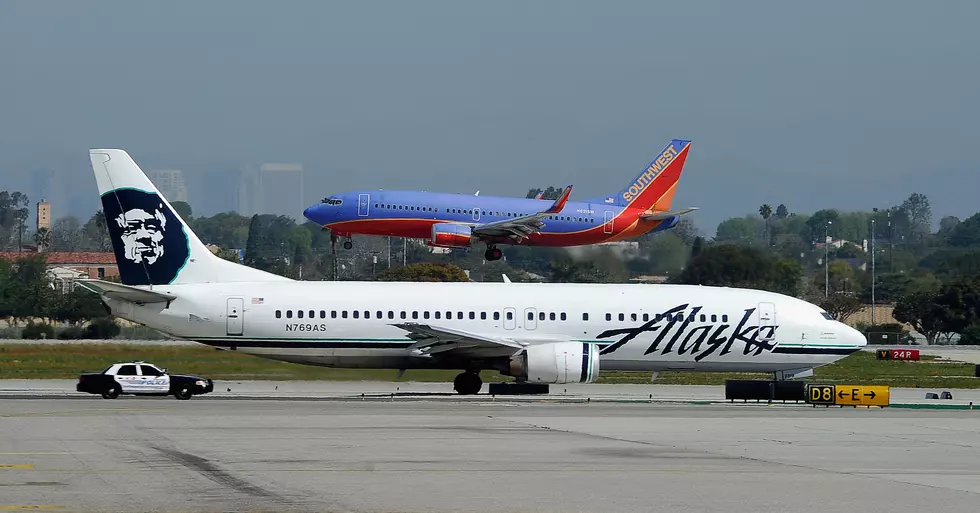 Alaska Airlines Announces New PNW Destination From Boise
Getty Images
I've been waiting for this exact news for about a year: Alaska Airlines announced that they'll now be offering a daily flight out of BOI into Everett, Washington's Paine Field. The direct flights will begin June 18th.
My hometown is the city next to Everett, and a big portion of my family lives there. When I fly back to see family, I have to fly into SeaTac and then travel upwards of two hours to get to my family's during rush hour. The 70 minute flight is sometimes shorter than the drive to my mom's. So flying into Everett's Paine Field has been on my mind since last March when Alaska began flying in and out of it.
According to the Idaho Statesman, the daily flights will leave Boise at 7am MT and arrive into Everett at 7:45a PT, and fly back at 7:10p and arrive into Boise at 9:40p MT. Cheapest flights are expected to be $104.
Other flights were announced as well including a new Delta direct flight out of Boise to Atlanta starting July 6, the furthest east direct flight from BOI to date. Right now the furthest east you can get direct from here is Chicago, a flight I've taken once from Boise.
More flights, more opportunities to do my favorite thing in the world: travel.