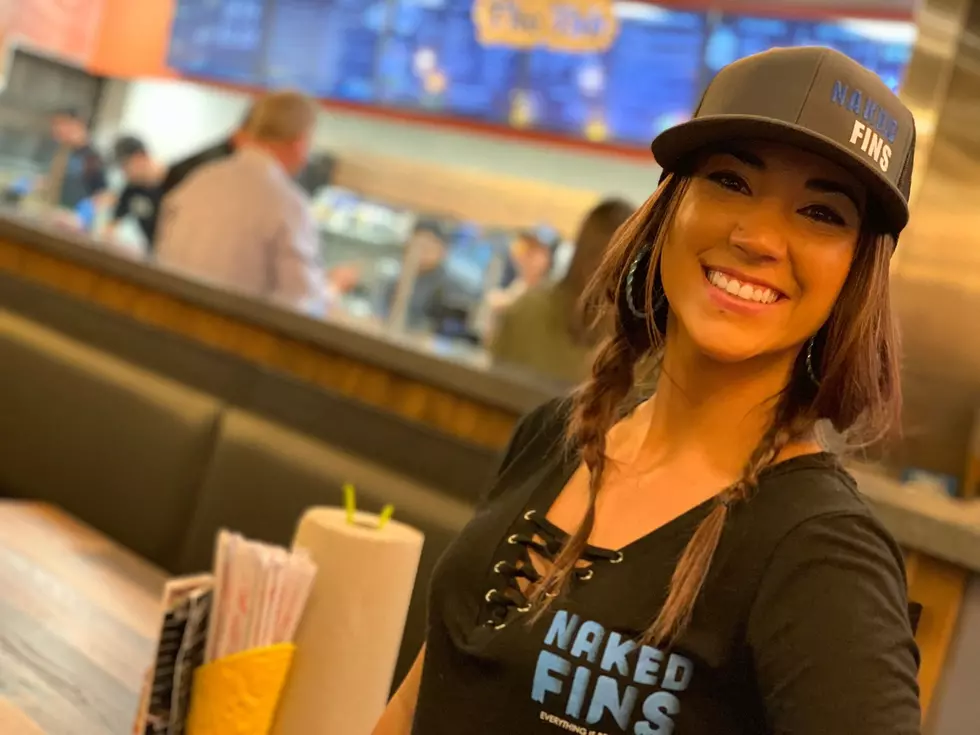 Boise Gets Naked on Monday and I'm Obsessed
Photo by: Kekeluv
Naked Fins opens Monday and we received a special tasting Thursday night. I'm pretty picky about food and I'm obsessed already!
We got naked with several 103.5 Kissfm listeners Thursday with a special look into the new hotspot that tables bowls, rolls, and tacos!
Getting naked never looked so good on Broadway! Welcome to Boise's new spot that will be a sure tailgate location for the remaining Boise State Bronco football games. I was able to meet the owners, chef, and staff with amazing excitement. I've never tasted such great flavors with a chef on the line customizing your order as you gazed at all the tasty options.
Naked Fins isn't your mother's sushi place. This destination is definitely targeted towards the college student and young professionals. Ice Cube and Outkast blazed through the speakers setting a certain cool vibe that I can't describe. It was great sitting around talking to some of our favorite friends like Diana from Boise Bucket List, Nicole from St. Luke's Hospital, Felicia, Tonya and my new co-host Kat Fisher.
The windows were down out front and the sunset as the chef was cracking open their signature Coconut Water. We enjoyed fresh spicy tuna rolls, seared Ahi Bao, Naked Chicken to the 208 Roll.
Drinks? Let's get Naked! $2 PBR Drafts, Modelo, and White Claw to name a tasty few.
MAKE IT RAMEN! Enjoy their house-made Ramen Noodles. I love that you can create your own bowls. My new co-host Kat is a vegetarian and that was no problem. Something for everybody.
Stop by and check it out yourself and find us at the remaining Bronco Tailgate Kissclusives on the following game days.
October 19, 2018 vs Colorado State
November 3, 2018 vs BYU
November 9, 2018 vs Fresno State
November 24, 2018 vs Utah State
Naked Fins