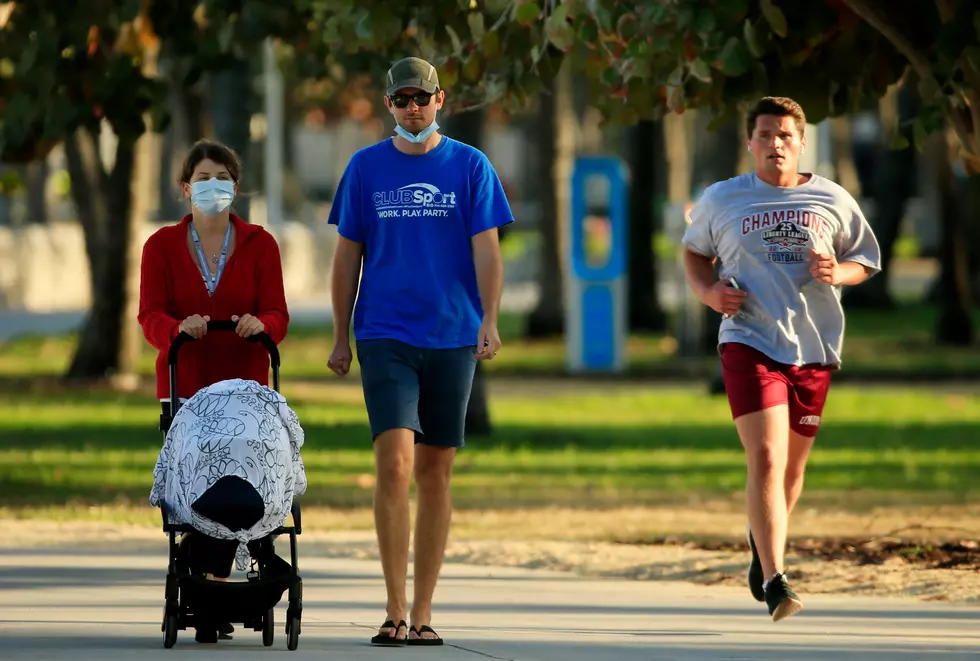 CDC Says These Idahoans Can Drop Their Masks
Cliff Hawkins, Getty Images
I think that we can all agree that none of us expected the past year to be what it has been. Cancelations, illness, social distance and anxiety, death--these are just some of the symptoms that have come from living through a global pandemic. It's a reality that we know will go down in the history books and will have a lasting impact on us for the rest of our lives and realistically, future generations.
Now, many are beginning to see a glimmer of light at the end of the tunnel.
Scientists still work around the clock to learn more things about COVID-19, break down these new "variants" that have popped up around the globe and even here in the Treasure Valley--all to be able to advise and protect us.
Now, the Centers for Disease Control and Prevention has released a statement saying that a certain group of Idahoans can "loosen up" on the mask wearing, ever so slightly. While it isn't the most exciting news in the world, it is a sign that we could be moving in the right direction.
If you are FULLY vaccinated, according to the CDC, you can now gather, unmasked and indoors, with others who are fully vaccinated. This is a guideline that many people who are vaccinated have been waiting to hear about for some time now. It appears that the science is there.
More and more Idahoans continue to receive the vaccine and just this weekend, a new "sub-group" was opened up, making the vaccine even MORE available to a new population.
According to the new CDC guidance, those who are fully vaccinated may:
Visit with other fully vaccinated people-- maskless.
Visit with people who are not vaccinated but that may be at low risk for sever COVID-19 complications
Skip quarantine and testing after a known exposure of COVID-19--IF they are asymptomatic.
Of course, with these new "loose" guidelines, the CDC is still asking EVERYONE, vaccinated or not, to practice distancing in the open public and avoid large crowds. Have symptoms? Just get a test.
LOOK: Answers to 30 common COVID-19 vaccine questions
While much is still unknown about the coronavirus and the future, what is known is that the currently available vaccines have gone through all three trial phases and are safe and effective. It will be necessary for as many Americans as possible to be vaccinated in order to finally return to some level of pre-pandemic normalcy, and hopefully these 30 answers provided here will help readers get vaccinated as soon they are able.