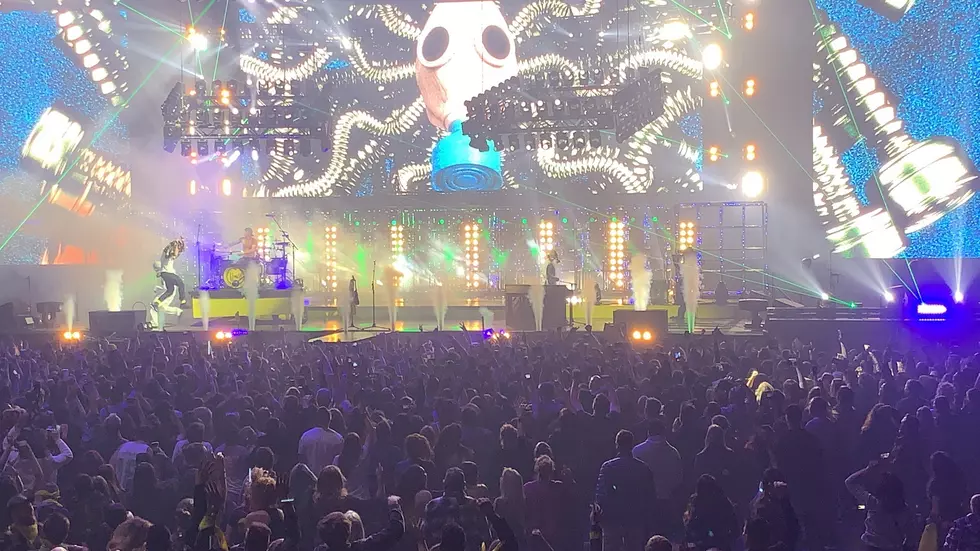 ExtraMile Arena Steps It Up For Staff
Photo by: Kekeluv
Concerts, festivals, live events- -all things that feel as if they're so far in the past now. Fortunately, we continue to look forward to having these things back--hopefully, as soon as safely possible. We get in the groove of going to these major events, like Twenty One Pilots, pictured above, and now more than ever we realize how we take them for granted. We think back to being in these packed arenas and how much we enjoyed that artist on stage, surrounded by friends-- but so often we forget that work that goes into the BEHIND THE SCENES!
I came across some good news that is not only par for the course for the Treasure Valley, but that also is a dose of what we like hearing during a news cycle that is often bogged down with uncertainty.
Our own, local, ExtraMile Arena is taking steps to take care of their staff and we love it. The staff over at the arena is made up of all of the individuals that make bringing YOUR favorite show to life. Thankless heroes in your entertainment life. ExtraMile just this week teamed up with Jacksons, Bronco Sports, Chicago Connection, Tropical Smoothie Cafe, and Dutch Bros to get gift card packages--a sign of appreciation--to each member of the ExtraMile Arena family.
We love that ExtraMile Arena is chalked up as another business here in the Treasure Valley going above and beyond for their people. It's an exemplification of what we're all about here in Boise.
Know of another business doing great things? I want to share the good news. Email me at: Mateo@1035kissfmboise.com
OH NO WE DIDN'T: 12 Photos That Prove That Alpacas Are Cuter Than Llamas