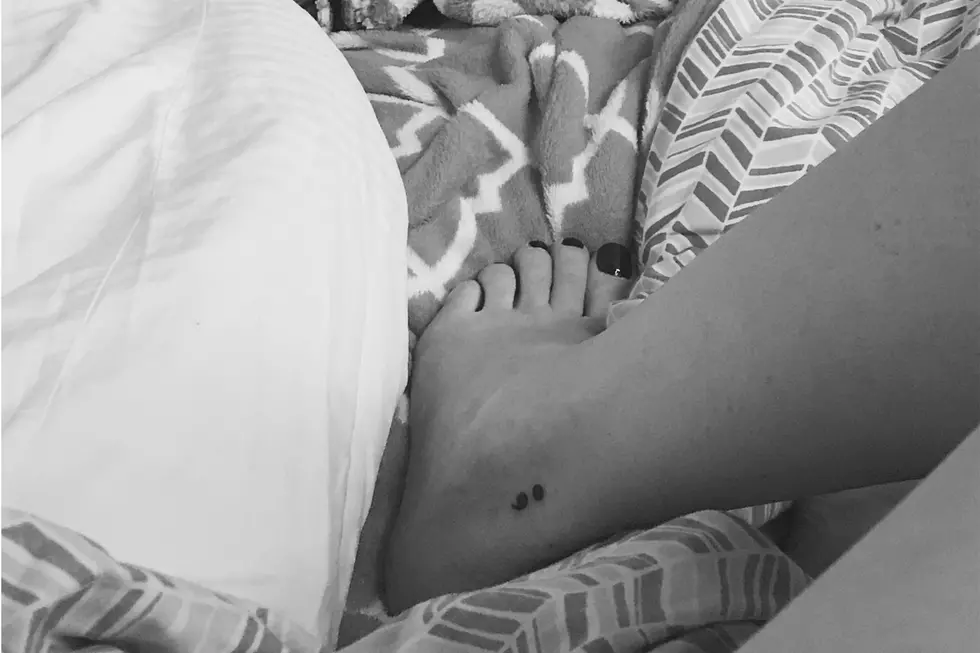 I Inked a Semicolon So I Could Tell a Story
credit: Tawsha Box
This semicolon is permanent on my body so I can talk to you about thoughts of suicide and how worthy you are of this life you've been given.
Yesterday, for the third year in a row, Resurrected Tattoo hosted the Semicolon Project event benefiting the Idaho Suicide Prevention Hotline (ISPH). All of the artists donated their time and supplies so the $40 per tattoo could go right to ISPH. If you wanted something custom, you could make some changes but for the most part, people were getting semicolon tattoos on various parts of their bodies.
The Idaho Suicide Prevention Hotline was on site to talk to people, ask for volunteers and just make sure we all know they're here for us.
It was a cool event and different than just walking into a tattoo shop. About 7 artists were inking people and what would have been a super-packed event with a long wait time wasn't long at all. I think I was there for a total of 30 minutes. We all had a common purpose, an understanding.
Today, I wear this semicolon with that same purpose. To talk. To speak to one another. To end the stigma. We find that we aren't that different from one another and we all struggle. We all have thoughts we're so glad are on the inside of our minds rather than the outside.