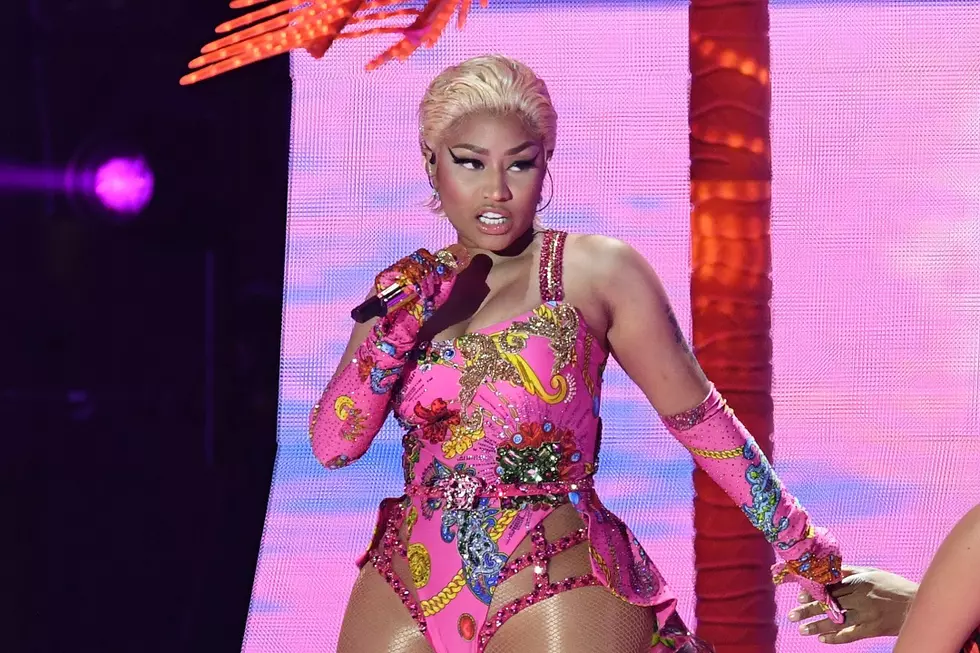 Getty Images for MTV
On Sunday, 16-year-old Kyle Giersdorf won a massive Fortnite tournament at Arthur Ashe Stadium in New York. For this accomplishment, CNN reports that the teenager earned a grand prize of $3 million, the largest-ever payout for a single player in an eSports tournament.
"Words can't really explain it. I'm so happy," Giersdorf said afterward. "Everything I've done in the grind has all paid off and it's just insane." At 24, second-place finisher Harrison Chang was the oldest player in the field. "Fortnite is a young man's game," he conceded after pocketing $1.8 million.
Legend to the rap game Nicki Minaj and newcomer Megan Thee Stallion linked up on an IG live over the weekend, and people freaked out.
Megan had sweet words for Nicki, and she ate it up. One thing I love is women collaborating instead of competing. This is what we love to see!
They may have met up in LA yesterday after the IG live.. only time and new music will tell.
Over the weekend, Perez Hilton shared a clip of Arie Hammer's 2-year-old son sucking on the actor's toes.
"This happened for a solid seven minutes," the actor wrote alongside the clip, adding the joking hashtag "foot fetish on fleek."
Hilton's Instagram followers weren't similarly amused, with one writing, "TOTALLY NOT FUNNY...inappropriate. So gross. Why post it and let it go on for seven minutes?"
Hammer's wife, Elizabeth Chambers Hammer, then responded that the toe-sucking only went on for "more like five seconds" and that Armie's decision to share the clip was "not the best move." She added, "I can assure you that our children's safety and well-being is always our first priority."