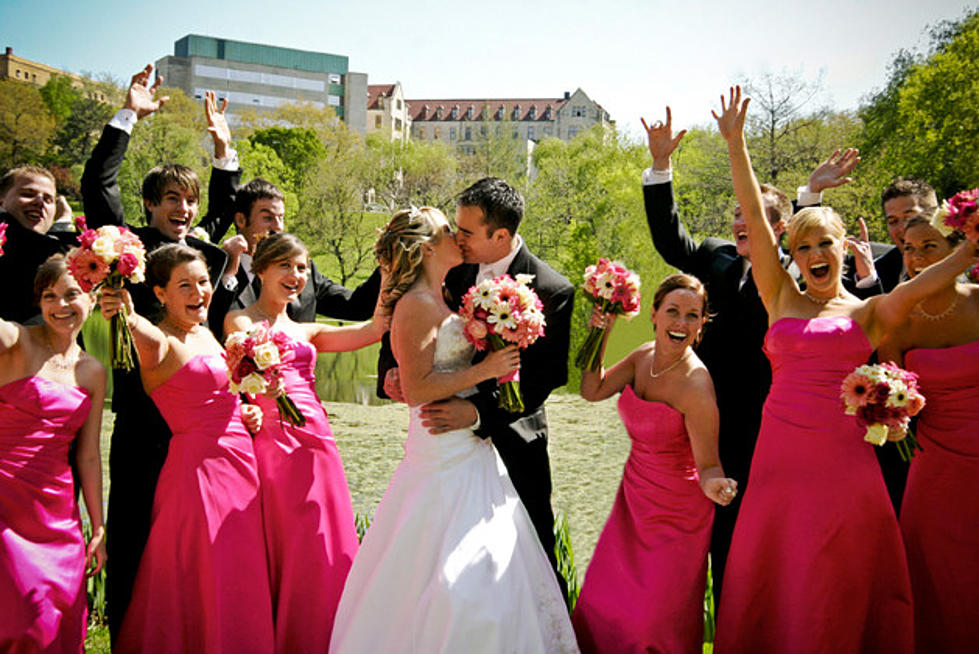 What Do You Wear To A Wedding Rehearsal? [PHOTOS]
ThinkStock
I thought I looked cute for my sister's rehearsal dinner last weekend, but apparently I almost committed a huge fashion faux pa.
Thank goodness my dad's girlfriend had ordered a rehearsal dress that ended up being too small for her and gave it to me.  I was extremely grateful to have it in my suitcase when I showed up at the hotel and my sister took one look at my outfit and said "you're not wearing that, are you?"  This is what I wore with jeggings and cowboy boots.
Apparently it was my responsibility to Google what to wear to a wedding rehearsal, so I did that after the fact when I got back to Boise and found a huge range of answers.  So I thought I'd ask you guys...what should bridesmaids wear to the rehearsal the night before the wedding?
Despite my accidental faux pa, the wedding was still beautiful.  Here's some pics from it if you'd like to check them out!