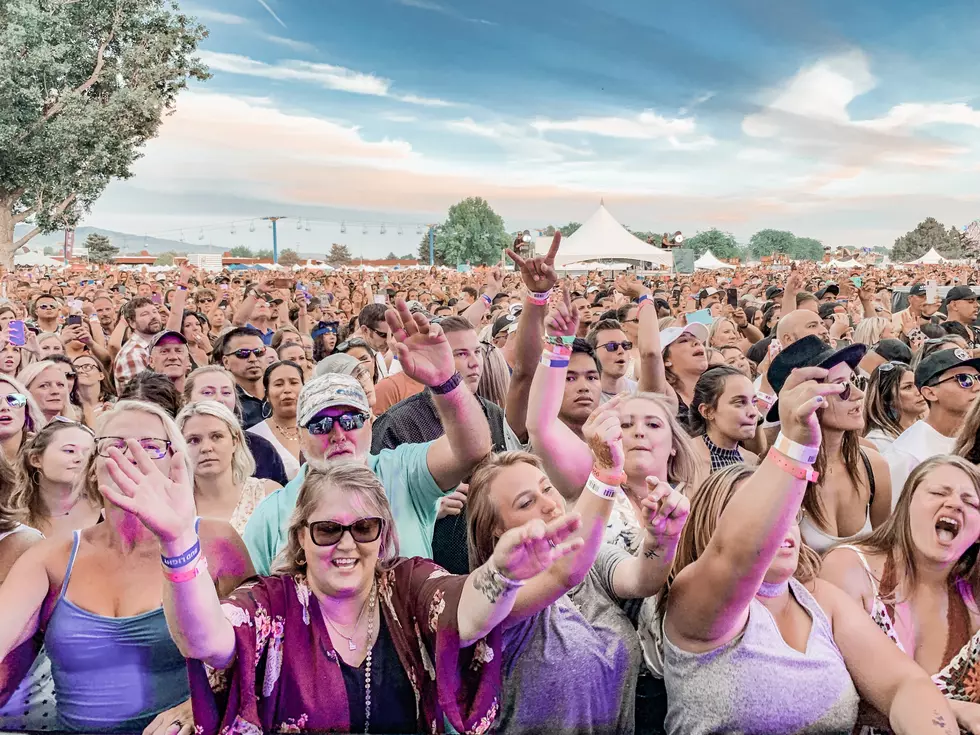 This Is BMF's 2024 Lineup According To AI
Photo by: Kekeluv
This year's Boise Music Festival just wrapped, and we're still sweating! What a hell of a show.
You'd think that we would want to relax now, maybe kick back. Nope, not us! We're insane and already thinking about BMF 2024 over here. We don't sleep a lot.
Now when it comes to food, drinks, and stuff like that, we have it on lock. That's the easy part. The tough part is deciding on, and booking, a killer lineup to entertain tens of thousands of Boisians!
Luckily for all of us, we can kick back now and just let AI do the work for us. We asked ChatGPT what a good lineup would be for Boise Music Festival in 2024. While we can't confirm if this will be the actual lineup next year, we'd be totally ok with this:
Main Stage:

Taylor Swift: The global superstar returns to Boise, bringing her captivating stage presence and chart-topping hits to the festival.
Imagine Dragons: This Grammy-winning band will ignite the stage with their anthemic rock sound and high-energy performances.
Bruno Mars: Get ready to dance the night away as Bruno Mars delivers his infectious blend of pop, R&B, and funk, creating an electrifying atmosphere.
Billie Eilish: The multi-talented and Grammy-winning artist will mesmerize the crowd with her unique sound and thought-provoking lyrics.
Earth, Wind & Fire: Bringing their timeless funk and soul hits, this legendary band will have the crowd grooving and singing along to their classics.

Emerging Artists Stage:

Olivia Rodrigo: The breakout star will showcase her undeniable talent and emotional pop sound that has taken the world by storm.
AJR: This indie pop trio will captivate the audience with their catchy melodies, innovative production, and irresistible energy.
Lizzo: Get ready for an empowering and energetic performance as Lizzo brings her infectious blend of pop, hip-hop, and self-love anthems to the stage.
Glass Animals: Known for their dreamy and eclectic sound, this British band will create an immersive musical experience that will transport the audience.
H.E.R.: With her soulful voice and poignant songwriting, H.E.R. will deliver a soul-stirring performance that resonates with the crowd.
WHAT.
If we somehow booked Taylor Swift and Billie Eilish alone that would be enough to melt our websites and phones. Maybe ChatGPT thinks there's a $10,000,000,000 budget for BMF artists, or that Taylor Swift is now doing charity concerts. Either way, we'd love to see it!
Who are you hoping to see on stage at BMF 2024? Hit us up. Maybe you'll be more helpful than AI!
A Look at Big Freedia Ahead of Boise Pride Festival
Boise Pride Festival will be taking over downtown Boise on September 8th through the 10th and one headliner has been announced!