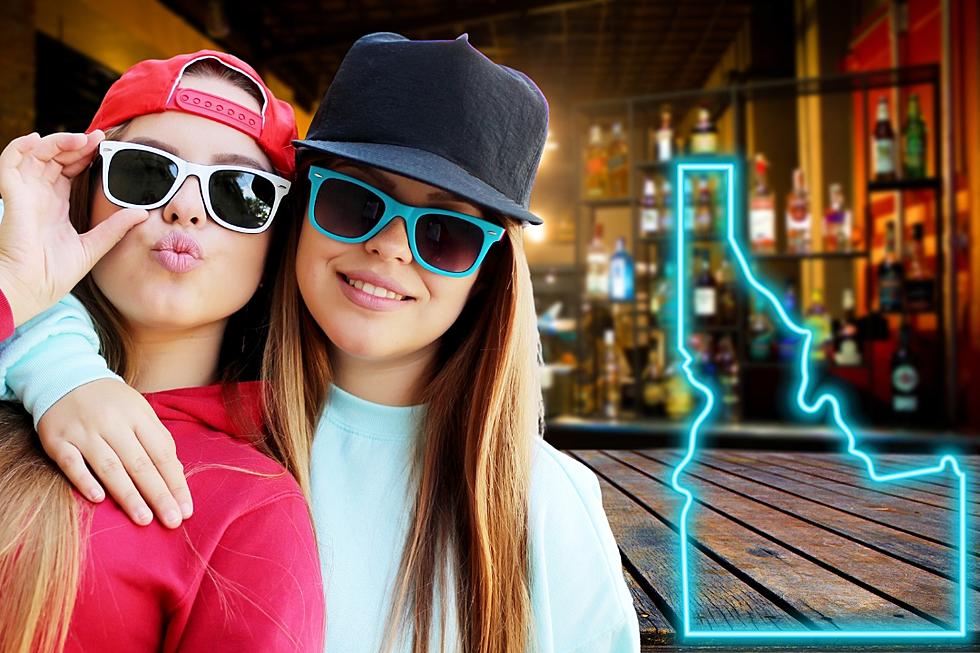 Yes, 18 Year Olds Are Allowed Inside 21+ Bars In Idaho
Canva.com
Are you looking to hang out with all your friends who are over the age of 21, but you're only 18? Don't worry, there's a solution. All it takes is a teensy tiny bit of talent.
Before we dive in, let's be clear: If you are under the age of 21 years old, it is illegal to consume alcohol. We are absolutely not condoning underage Idahoans drinking. You'll get in trouble, get hurt, or possibly worse. Please, please be careful.
With that out of the way, time for the lifehack!
Yes, you can absolutely enter a 21+ bar/club in Idaho, even if you're only 18 years old. You don't need a fake I.D., you don't need to tip the door guy, and you don't need to know the secret password. You simply have to be a performer!
That's correct. Singers and musicians at least 18 years old may be in bars only during the course of their work. Are you a one-piece Taylor Swift tribute act, but have yet to celebrate your 19th birthday? Then just book a gig at your local bar, and hang out with all those sophisticated older people!
Also, if you're 19 or 20, you are legally permitted in Idaho to work at a bar or club selling alcohol. Sure, you can't drink it, but you can make sure everyone else gets their fair share!
It's too bad you can no longer work at one of our favorite country bars in Idaho because they just recently announced they're closing. We've danced on that bar so many times.
A Look Back at Cowgirls in Kuna
The country bar will always be an Idaho legend and we are thankful for the memories!
Gallery Credit: Credit: Mateo, 103.5 KISS FM