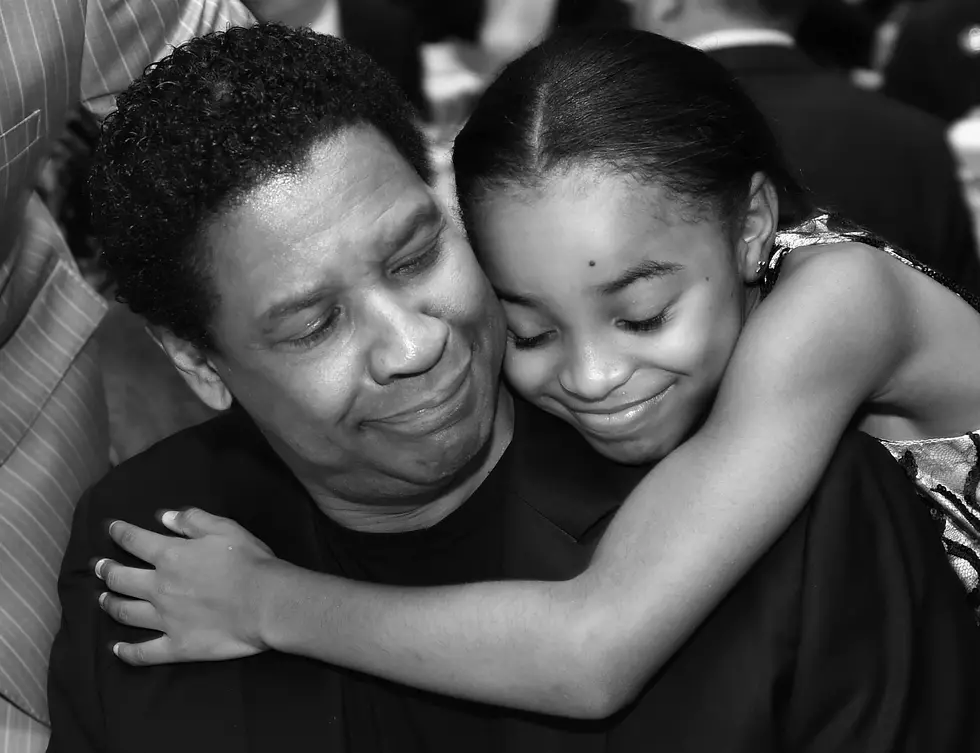 Motivational Monday: Claim Your Dreams
Getty Images for AFI
Claim your dreams! Motivational Monday comes at a great time if you're looking for answers. It doesn't matter who you are or stage of life you reside. Denzel Washington gives this four minute speech that you probably haven't heard before, but If you're willing to listen - you'll never forget.

Claim Your Dreams!
I was having a meeting with a superior recently and we were discussing the overwhelming nature of life in 2017. It's a fact that people feel MORE unfullfilled because of the way their mind is working 24/7. What do you do before sleep? While you're laying bed? When you wake up? Are you checking your phone for updates and notifications? We never quit.
We started discussing basic time management and then I was wondering if this is still fun. The reason I got into radio was because of the energy, excitement, and fun. Radio has also been my therapy when I lost my father, had a heartbreak, or when our son was hospitalized. Radio IS writing to me. 103.5 FM on your radio, online, and bouncing inside your phone is where I store my diary. I feel like when people add a stat line to your productivity it because a job and I've never done this because I get paid. What's my next step? What motivates me to stay energized and excited to come in each day? I realized late Friday night the answer is someone else.
I've been in Idaho for the last ten years and I'm ready to grow. I came to the conclusion this weekend that it's my responsibility to find motivation from another resource. I'm ready to grow and maybe the people above me have done all they can do. Maybe you're in a similar place in your marriage, relationship, or just life. We search for answers expecting to get them from the same places, but maybe the message doesn't resonate anymore. If you can't get what you want it's important to look in different places.
Dreams without goals - remain dreams.
I came across my favorite actor giving a motivational speech to his students. Denzel Washington is the real deal and his movies will stand the test of time. I've given speeches and they can be so terrible! I'm serious! I'm a hit or miss. This man NEVER misses and it moved me to remind myself that it's up to me. I can no longer expect other people to carve out my dreams, but I must grab another tool. I got to where I am today by breaking things. It's time I looked in other places for motivation and when I can't find them - change the places I'm looking. Happiness is a state of mind and only WE can change that. Denzel says in this speech that our gift has already been given to us. CLAIM IT. Today I want you to take one step forward into claiming YOUR dream. Watch this video and come back here when you need it in the future. The message will never get old.