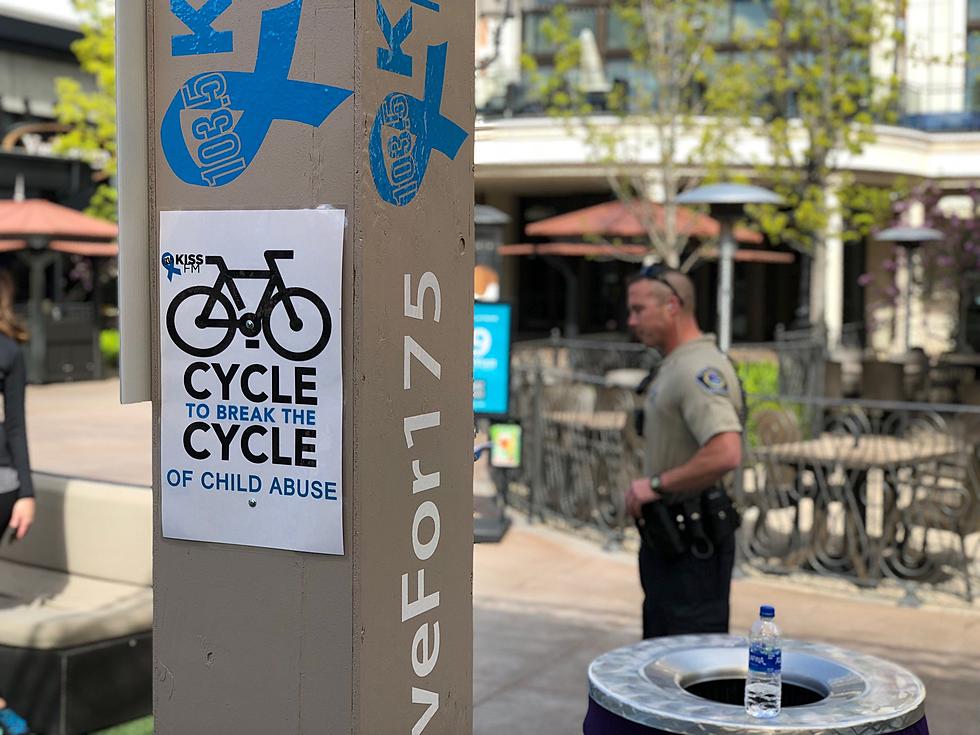 Our Child Abuse Prevention Event Was Canceled In April But Hope Wasn't
Photo by: Kekeluv
Well, here we are, leaving April and heading into May. I couldn't let the month come to a close without sending a message. I've been putting off writing this because it's been really hard not seeing and working with so many familiar faces this year.
I'm sure that I don't just speak for myself when I say that our annual Child Abuse Awareness and Prevention Campaign, Live For 175 was missed. For the first April in over a decade, we weren't able to bring the message to our community. I get emotional just thinking about this event, let alone trying to talk about it.
Making the decision to cancel this year weighed heavily on my heart. Due to COVID-19 and state-wide stay at home orders, the health and safety of our community and our volunteers came first. We just couldn't make a promise to the community that we couldn't keep. There was no choice.
According to statistics, welfare experts fear a spike in cases of child abuse and neglect during this time in our country. Stating that a rise in stress levels almost always increases abuse in the home. Without school and extracurricular activities, so many children are without a safe place and adults they can confide in, feel safe with or go to for help. Stay at home orders keep these kids in abusive environments. We can't forget them. This also increases the level of domestic violence and the list goes on.
I've made April a part of my life for the last 13 years due to a little 4-year-old girl who was killed by her parents. Summer was abused and her little body couldn't keep up anymore. She is a part of my memory and I promised to never forget her. You add all these years up and the stories I've heard are heartbreaking. Too many victims and survivors rely on this event as a therapy session. April means something for so many men, women, and children across the Treasure Valley.
So the message I need you to hear is this: We haven't forgotten you. Live For 175 was canceled, but the fight was not. I'm still here for you. So many resources are here for you. The community is here for you. I pray that you do all you can to stay safe and to find the courage to ask for the help you need. The treatment you receive is NOT your fault. You are in my heart and in my prayers daily. The fight continues. Next year, we'll be back. Bigger and better than ever.
Let me also tell you this. Don't live with the secrets. Tell someone now. The resources are endless in 2020 from Boise to Nampa. You have choices. It might not be easy, but it's safe. You will begin to heal if you get help. Statistics show that the sooner you get help the better your life will turn out. I watch a ton of shows and it's so frustrating to see someone go down the wrong path all because nobody cared to ask questions. These aren't my opinions or guesses. I base my opinions on facts and people right here in Idaho. It doesn't matter whether you've been physically or mentally abused. It's abuse. It was never your fault. We believe you and stand by you.
Thanks to the crew that started this from the beginning all the way to this moment. None of these years could have ever happened without your help. Each one of our volunteers, listeners and staff helped changed lives. Victims came out of the darkness to get help and change their life. We watched people decide to live instead of taking their life. Live for 175 will be back April 2021 💙
Always remember that it shouldn't hurt to be a child.