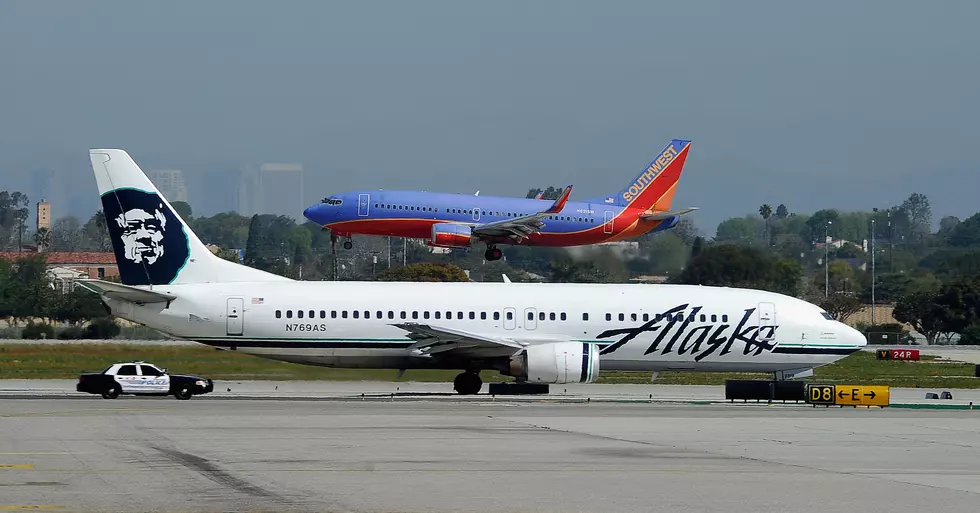 Is It Safe to Fly Right Now?
Getty Images
I love traveling. It really is one of my biggest passions. Exploring other cities, countries, cultures, foods and ways of life around the country and around the world, then coming back to beautiful Boise?! What could be better.
I think it's the thing I miss the most since the pandemic began. Obviously friends and family are a given, but those are people. When it comes to the thing I miss doing, it's traveling. I've adjusted by doing some camp trips around Idaho so I don't feel like I'm constantly in the house.
But stage 3 of reopening Idaho, which is less than two weeks away, lets us freely travel for non-essential reasons, which means we can fly around at our convenience. So do you, and should you, feel safe flying right now?
In a new Washington Post story, an assistant professor of exposure assessment science at Harvard says that airplanes being virus-filled is not exactly accurate. Not the way people think of them anyway.
He does acknowledge that "airplanes are certainly vectors of disease," but he also says that "you are not necessarily at risk during a flight" and that "there are fairly simple things you can do, if you do need to travel, to reduce the odds of getting sick."
Wearing a mask is one of these precautions, but he says most importantly you need to remember that "aircraft ventilation systems do a really good job of controlling airborne bacteria and viruses."
So we should feel safe flying, in general, according to this exposure assessment professor. I don't know what the near future of flying looks like for me. Being anywhere with other people right now is a risk. The grocery store, out shopping, and things like that are all putting you around other people.
I don't know if I'll think of flying any differently than going to the store eventually. We're all in a space, sharing germs, and doing the best we can to stay safe.
KEEP READING: 50 community resources supporting Americans financially impacted by COVID-19