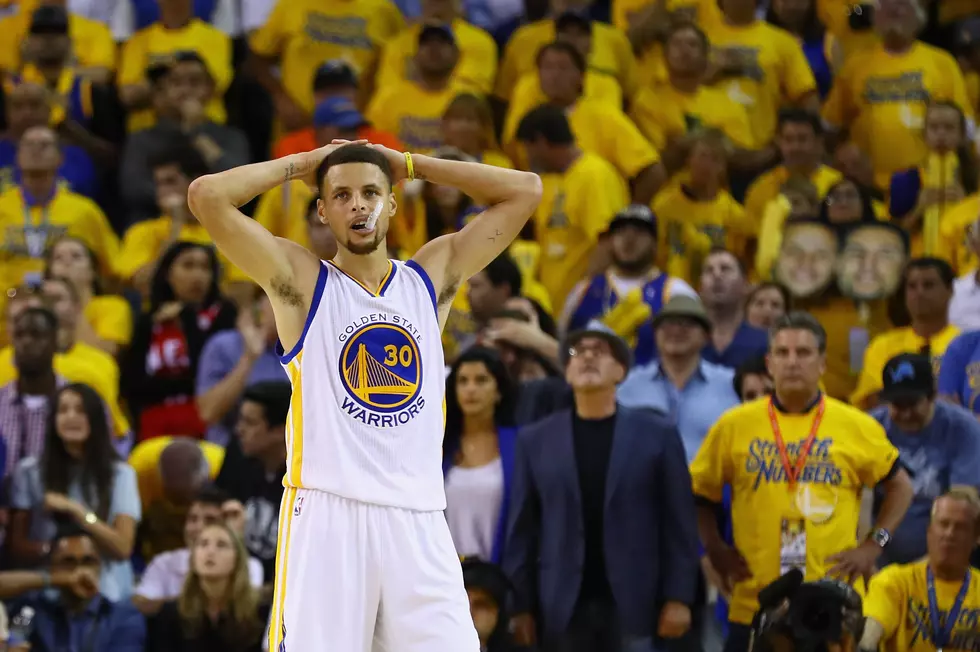 Getty Images
Here's the viral internet news that's catching my attention today:
Ayesha Curry roasted for dancing at her restaurant opening, hubby Steph Curry comes to her defense:
Steph Curry's clapped back at trolls making fun of his wife after she was caught on tape doing the "Milly rock" at her recent restaurant opening.
"Slow news day today," the NBA star said in a video. "Just make sure y'all send me the video of you dancing at your own restaurant opening."
He then broke into his own goofy version of the Milly rock and added, "We're going to keep Milly Rocking until that happens."
Kim K and Kanye lobbying White House to help A$AP Rocky who's been held without being charged for over two weeks in Sweden.
The United States State Department has weighed in on rapper ASAP Rocky's incarceration in Sweden, according to Page Six. A spokesman for the department said that Secretary Mike Pompeo has been briefed on the rapper's predicament. The spokesman also said, "We expect all governments, including Sweden, to treat American citizens fairly and with respect." ASAP Rocky was taken into custody on June 30 due to an alleged attack in Stockholm, where the rapper had performed at the Smash festival. Swedish authorities have yet to charge the rapper, but have until July 19 to either do so or ask for an extension.
Here's the video from the alleged attack:
There's a health warning issued for anyone who ate at Saint Lawrence Gridiron downtown on Bannock and Capitol between June 21 and July 14 after a food service worker worked at the restaurant while contagious with Hepatitis A. Free vaccinations are being offered. Details from our sister station Lite FM here.