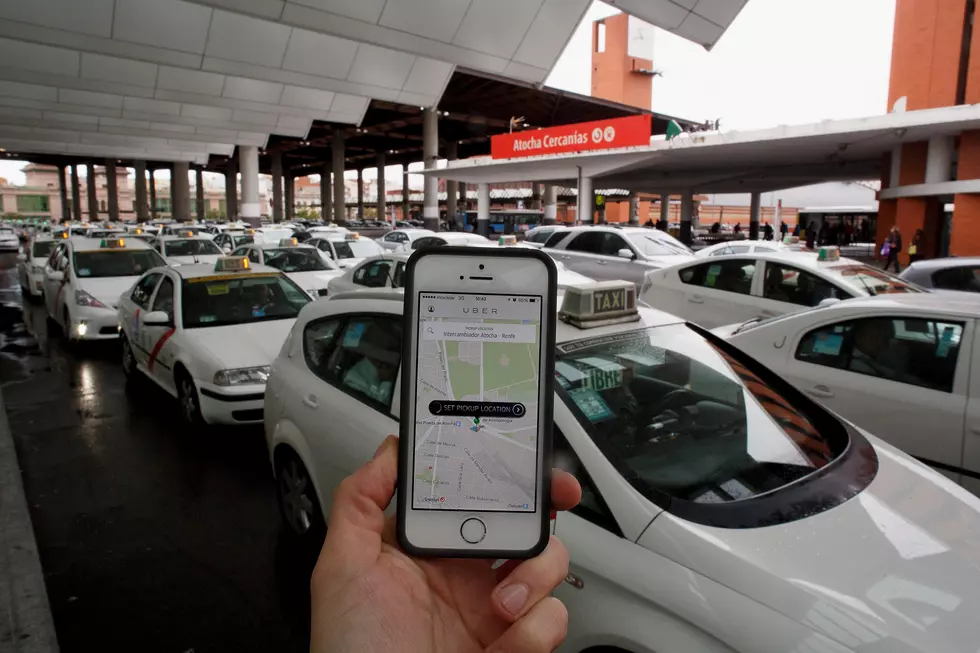 PSA: Don't Harass Your Uber Driver
Getty Images
You shouldn't need a reminder, but in case you do, here ya go.
A 71-year-old founder and CEO of an Arizona agricultural firm has been fired from his own company after he was caught on camera calling his black Uber driver the N-word. Terrible. Don't use that word. Don't call someone that word. Don't say the word while singing a song that it's in. Just don't. It's not hard.
Driver and Arizona State senior Randy Clarke tells The Washington Post he started filming his rides for liability and security purposes; after a passenger sexually assaulted him from the shotgun seat in 2018, he then took advantage of an Uber rule allowing drivers to reserve front-row seats for multi-passenger rides.
That rule ticked off Hans Berglund when he hired the 25-year-old Clarke for a ride last week. After Clarke asked Berglund to leave, the CEO replied, "Is that because I'm white? You're a f**king n**ger."
Argoplasma marketing director Matt Brill said in a statement this past Wednesday, "The incident is not at all reflective of Agroplasma's values and ethics" and that an interim CEO has been named. Meanwhile, Berglund says, "I'm so sorry for what I said and for what I did. I cannot apologize any more than what I have."
Sorry? You're sorry it was filmed, and you got fired as a result. You're sorry that people now know what kind of person you are. Because you know if he's using it once, in a moment of random outrage over pretty much nothing, you know that he's using it a lot more regularly and not getting caught. Boy bye.
And again. Dear white people: Do not use the N-word. Ever.