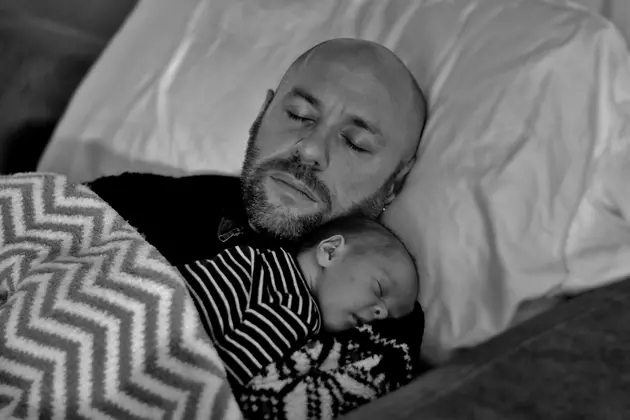 Win $500 Dollars With Kekeluv's Baby Pool Challenge
Photo by: Paige
It's baby time! I can't believe it's already here and still in a daze that we'll be welcoming a baby girl to our family in September or October. I've decided to play a little game that is fun and might pay you $500.
I will be taking contestants each morning and putting them in the baby pool! Each winner will be awarded 5 spaces. If our baby is born on one of your spaces - you win $500 dollars! Then again, I've just over complicated it right? I have to call some of our previous contestants and let them know I simplified it!
It's funny because one of my female listeners said, "Leave it to a guy to turn a birth into a competition bracket!" She's 100% correct ✅Why NOT turn it into some friendly competition and I've made it so simple to win.
Kekeluv's Baby Pool - This will be graded on a point system of the basics if you guess correctly and I'll give you a few hints including your first point!
There will be 6 questions that you have to guess correctly. Receive bonus points for getting them exactly correct and half credit for those not going over. If you go over - NO points. The person that gets the most points wins! Easy 🍼
Gender - I'm going to give them one to you because everyone deserves at least one point! This is going to be your bonus point that could be the difference between winning $500 dollars and losing $500 dollars. The Gender is a little GIRL.

There you go! No matter what happens you at least have one point.

Date of Birth - Here's your clue because the dates change. My wife tells me that the due date is - this is where so confused and don't understand baby lingo as my wife explains. I thought it was September 30 and today I heard October 1 and my wife TRIED to explain that it is September 26 with a high emphasis on her believing that she'll deliver early. How is that for some confusion on your pick!!!!
Weight - Just guess the weight including ounces. If you go over - NO POINTS. If you get close but under - you receive one point. Nail and get two points.
Height - Good luck! Same goes for this.
Time of Day - I'll give daily hints on our son's birth stats as everyone has been asking me that.
Score - I'll tally those up and the person that has the most points wins! If for some reason there is a tie - we'll choose a grand prize winner.
Keep listening each morning and I'll give you my wife's current feeling. We're extremely excited to welcome our little angel soon and ecstatic that we'll be at Saint Alphonsus where our little Lennox was born. I just took a tour of their new maternity section in the Nampa hospital. These teams make you feel in a home away from home.
We took the tour this week and my favorite part was the baby music that plays in the hallways when a newborn is welcomed into this world. I laughed because I felt like I was in the Storks movie for a second.  Then, and I promise you this happened but there is no evidence, the Keke challenge was happening in maternity!
If you're interested in taking a tour and might be looking for your next home away from baby home - reach out to the ladies for assistance. By the way - you should always take look because that's where the real magic happens 🎉You can reach them for tours at 208-367-3454 or just click below 💋